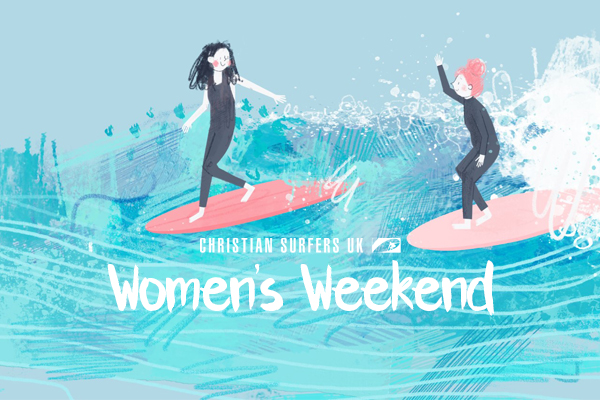 The next CSUK Women's Weekend will take place on 4 – 6 October 2019, St George's House in Georgham, North Devon
After the awesome success of the previous CS women's weekend away, we are so excited to host the third weekend away at St George's House. We are aiming to keep some of the elements that made previous weekends so great and with a creative feel to our worship and fellowship sessions
It will be a great opportunity to re-connect with the women who have been before and to meet some new faces, with plenty of opportunities to surf, skate and chill.
St George's House is a Christian outdoor centre and accommodation is mostly in bunk rooms with a few smaller rooms, with shared bathroom facilities.
The price for the weekend includes all food from Friday evening until Sunday lunchtime and there is the opportunity to book a surf lesson at additional cost if you would like to.
The cost will be £64 for food and accommodation or £84 if you want to include a surf lesson.
The weekend is for those who are aged 18 and over. Places are limited and will be allocated on a first come, first served basis. Priority will be given to current members of CSUK, so you may want to renew your membership or join for the first time!
We can't wait to see you all there!
Please contact ali@christiansurfers.co.uk if you have any questions.
To book online just go to www.christiansurfers.co.uk/register/ww19