PRAYER DIARY – MAY 2020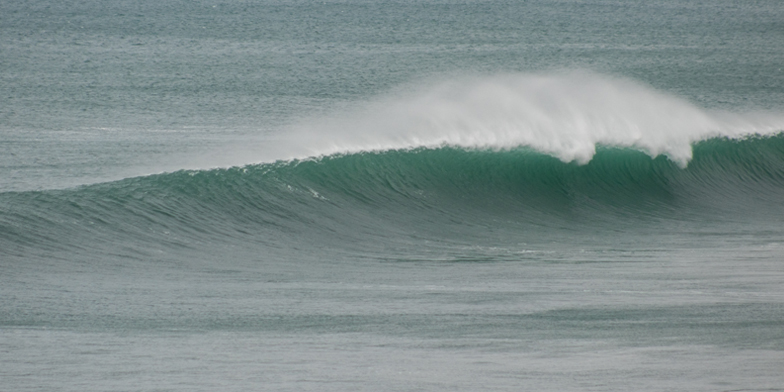 THOUGHT FOR THE MONTH
I had a conversation with a friend over the internet; whilst for many this is new territory, this is our normal as we live continents apart. We are practised at sharing hearts in creative ways at a distance which has set me in good stead for the current new online normal. As we reflected on this what came out of our conversation was acknowledging all the other new strange feelings developing in this season for many people. Knowing people well but being distanced. More time and not enough time to do everything. Much to do and such inaction. Rest but disrupted sleep. We wrestled through seeing much need out there in our contexts yet noticing the needs closer to home.
I asked God what was on His heart for us.
I felt Him speak of choosing grace, choosing kindness. Grace and kindness for ourselves like you'd choose it for others. 'Love your neighbour as yourself' (Matthew 22:39)
He said we have 'dug a well of legacy' that He is filling. 'We love because He first loved us' (1 John 4:19)
God was speaking in to what we saw of others, all the doing when we felt inadequate. I felt God speaking of our heritage, of what people and God see of us is the film, rich in information and depth, where we were reflecting on a photo that we felt didn't capture our heart. He gave me a picture of a photo with two feet on the floor. That photo doesn't tell us if the feet will jump, have landed or never leave the ground. So the prayer we were left praying was that by God's leading, by His precious life-giving Holy Spirit peace, we would know what these feet will do… and when.
Assistance for people is needed now, yes, but it will also be needed in months to come. Feel encouraged in this season to embrace drawing in, drawing close to God, fill your well, fill the wells of others around you. Those places will need to be strong and full for the months ahead. These are marathon not sprint days.
The film that God sees, your previous track record, will encourage you to enjoy the choices for the time in front of you. Embrace 'As you love yourself, love your neighbour' choices in this season, because He loved us first and that love is never off course.
Alice Ovenden
---
PRAISE POINTS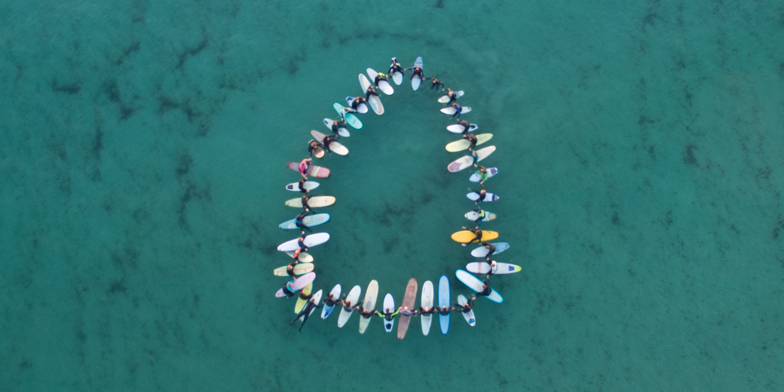 Ability to connect in these tough times – We continue to give thanks for the ability of so many of our CS members who are volunteering in the community or who are able to encourage others going through some tough times. We continue to pray for those opportunities in the future and remind ourselves God is still in charge and on the throne
CSUK 2020 financial challenge (please keep praying) – We are very aware that from a financial point of view, the effect of COVID-19 has very wide ramifications for the population throughout the UK, and CSUK members and friends are not exempt from that. There may well be individuals who can no longer commit to what they had been giving towards the mission, and we realise that if that means you need to alter your giving we totally understand that, as we believe God is in control.
Likewise, we are also encouraged that since the pandemic started we have had one or two people who have decided to give individual one off donations towards the mission for which we are hugely thankful. Closing the gap this year we know is a long way to go, but giving thanks for progress so far. Don't forget, if you have fundraising ideas, or would like to be part of the team focusing on this please contact Phil phil@christiansurfers.co.uk
---
 PRAYER POINTS
1st
Covid -19 – We continue to pray for all those struggling through the Covid 19 pandemic. It will have big implications for Christian Surfers regarding events and finances, but also, I believe, gives us an amazing opportunity to serve our community working alongside some other incredible volunteers. Pray for wisdom with which events which we try to run and which we postpone, but also that financially as an organisation this does not affect us in a way that we struggle to survive from.
2nd
New Church Partnership – Wave House Newquay 
Thank God for the new partnership with Wave House in Newquay and for the recent opportunity for Phil to share about the work of Christian Surfers UK during their online service. Thank God for all the long history CSUK has in Newquay and that this official partnership will help the work grow.
3rd
Partnership – Surfing England –
 Thank God for the partnership and opportunities Christian Surfers has had to support the national governing body for surfing in England, through being present at contests and Phil's role with the board. Pray that this partnership continues to strengthen through the year and this opens opportunities for the Gospel to be shared.
4th
Partnership – Surfers against Sewage (SAS) – For over 20 years Christian Surfers members have been involved in this amazing charity that is passionate about looking after our planet, and we are also members of their 250 club. Pray for all the CSUK members involved in the work of the SAS that they can be a blessing to the people and communities they are working with, and that as a partnership it will remain strong.
5th
Pray for all the ways we communicate to the wider surfing community through online media platforms, especially at this time when we are all unable to meet in person. Pray that all we put out there encourages, builds ups and speaks of our faith in Jesus.
6th
CSUK members and friends Zoom catch up – In order to connect the members who can no longer meet face-to-face, Phil Williams is hosting a zoom remote catch up tonight, which has been proving really encouraging for those involved. If you are interested in connecting, just e-mail Phil phil@christiansurfers.co.uk.
7th
Pray for the team planning this year's online CSUK National Gathering as they shape the content and the practicalities of hosting a live evening gathering online. We pray for all the elements to come together and that this opportunity opens up the Gathering to a wider audience.
8th
We pray for all our friends in the surf contest scene, the organisers, judges and staff, especially those who are self-employed. We pray that God is close at this uncertain and anxious time, that their work will resume soon and that they can weather the incoming financial storm.
9th
Johnny Hillman – Please pray for us at this strange time. For finances as he is currently out of work and for Annie's business to pick up and for our house full of people as we negotiate space. Pray also into the opportunity Johnny has as he starts his paramedic training with the aim of helping out in the Covid 19 pandemic. Thank you so much.
10th
Newquay surf community
Thank God for continued good health as it feels we haven't been that affected by the virus, but praying also for those that have been. Thank God as the community, surfing and wider, has grown stronger in this time. Pray we see these new relationships flourish as we come out of this pandemic. It's giving us space to re think and get new ideas of how to better connect with surfers in our community so prayer for vision and passion to grow for this during and after this current situation.
11th
Roy Harley and CSI 
– Continue to pray for Roy and the CSI team as they coordinate the CS global family. Also for Casey, Jen and the family as they settle in to life on the USA's East Coast. Pray also for Aaron and Shannon as they find themselves unexpectedly now staying in Australia, whilst the world surfing tour is on hold.
12th
Can we pray that God will clear that virus away but also that this situation will bring his glory in every aspect. That once it's gone we won't come back to our old lifestyle and forget what we've been through but that we'd remember and be transformed. Also pray for the safety of the key workers and those who volunteer to help those in need.
13th
Church Partnerships – Pray for all the partnerships we have with churches around the UK as we continue to build strong links between the church and the surfing communities. Pray as we set out this year to partner with more churches and widen the network of partner churches and strengthen those partnerships we currently have.
14th
Bude and Widemouth surf commnuity
We have many local surfers who are finding the large numbers of travelling/visiting surfers difficult to comprehend. Pray against friction and pray for open hearts, hands and minds. Pray for our various service officers (coastguard, police, RNLI) who are balancing the challenging business of upholding the letter and the spirit of the law. Please God give them wisdom and buckets of compassion. Pray for the many people dwelling in motorhome and campervans who are front line workers and who are self isolating from their families.
15th
Llanelli surf community
Pray for Dave Kemeny as he interacts with local people, surfers and non-surfers alike.It is so evident that isolation, as necessary as it is, is causing problems. Not being able to travel to surf is difficult, but not spending time with friends and family is much more difficult. Please pray for a sense of connection that will combat this isolation. We are relational beings and we need God and each other.
16th
Phil's new role and schedule – Phil's planned meeting in May with the team from CS in Norway, Sweden and Denmark has been cancelled. Please continue to pray for him in the new volunteering role looking after around 100 volunteers as part of the Nailsea Covid 19 help group. For ongoing opportunities to lead the team well as they run the food bank as well as the chemists' prescription home delivery service. A great opportunity to share faith in a simple and unthreatening way in these uncertain times.
17th
Partnership – Welsh Surfing Federation –
 Thank God for the great partnership we have with the Welsh Surfing Federation and the work Johnny and the team have done over the years to build this. Particular prayers at this time with so much uncertainty around both the volunteers and staff during this pandemic, and with the Welsh Championships postponed. 
18th
Williams family
Joe is currently self-isolating and working from home in a very busy schedule, Abi thankful for her job continuing Annie is as busy as ever trying to coordinate the response to the pandemic within the schools who are linked with the trust. Please pray for continued good health so that they can continue to encourage others as well,  as work and volunteering in their communities, and the new strength of community in Walnut Close.
19th CSUK members and friends Zoom catch up – In order to connect the members who can no longer meet face-to-face, Phil Williams is hosting a zoom remote catch up tonight, which has been proving really encouraging for those involved. If you are interested in connecting, just e-mail Phil phil@christiansurfers.co.uk.
20th
CSUK Women – pray for the for women in Christian Surfers as they continue to connect with and encourage other female surfers in CS and the wider UK surfing community, especially in these difficult times.
21st
Partnership – Scottish Surfing Federation –
 Thank God for the great partnership we have with the Scottish Surfing Federation and the work CS Scotland have done over recent years to build this up. Pray for them as they try to re schedule the Scottish Nationals and British Cup, both of which have had to be postponed due to the Covid-19 outbreak.
22nd
CS Trustees
Please continue to pray for Christian Surfers trustees as they plan ahead for what is a crucial 2020. Please pray for the appointment of a new chair, additional trustees, and for a strong bond of unity and a sense of God's leading as the team work together.
23rd
Pray for David Renyard and the family as they readjust to life at home. We are balancing home schooling and staying on top of work commitments at the same time. We have also started volunteering at the local foodbank one day a week.
24th
Partnership – UK Pro Surf Tour. Thank God for this long standing partnership and the opportunities that have come from of it. Pray for Dave Reed and all the crew as they are now faced with the prospect of having to postpone or cancel all of their contests that are due to happen in the coming months. Pray for God's peace on them and that we are able to support them through this difficult time.
25th
Ali and Dave are currenbtly living on the South Coast, keeping well and doing lots of gardening! We're grateful for continued good health and the time to explore new things. Please pray that we continue to respond to God's promptings during this time.
26th
St Austell surf community
Prayers for the surfers of St. Austell and the community that surrounds us that even in isolation we can be community. Particularly pray for those that Steven knows closely who have Covid 19 and who are in hospital and for their families who have it but are at home.
27th
EMEA catch up – Please pray for Phil Williams and the team as he heads up the Europe, Middle East and Africa leaders' discussion group. In particular how we respond to the challenges that COVID-19 have brought throughout the mission in this key area for Christian Surfers
28th
CS mainland Europe  Please continue to pray for the leadership of the countries with CS missions in mainland Europe, particularly for the Spanish crew as they have had to cancel their 10th anniversary national gathering, for the French and Norwegian crew as they are considering doing similar, and for all the other countries as they grapple with supporting both the mission as well as those in their families.
29th
Witterings surf community
Pray for the local surf shops that have shut, though continue to operate online, but we all know it is passing trade that supports these businesses. Pray also for the The Wave Project (City to Sea) that has gone on hold and for all the people connected with that. Pray also for steadfastness in faith, in spirit, in prayer, as we progress through this very weird time.
30th
Pray for CS family both here and in other parts of the world as we all face this pandemic together, and prayers for continuous hope, and continuous trust that God is close and in this along with us all.
31st
North-East surf community
Pray for the surfers to stay safe and patient in these uncertain times and also for those running surf schools as most of them are self employed. Pray for provision for them and perseverance. Pray for the Wave Project that was due to start before the Covid 19 situation happened, pray that this virus won't stop the blessings that this project would bring to the local community.