Welcome to the February edition of the CSUK Prayer Diary, please join with us as we continue to pray into the events, partners and people that make up the mission of Christian Surfers UK.

We are still in uncertain times but as Roy Harley recently said, "Today is Friday… but Sunday is coming!" We have a hope in Jesus that surpasses all our situations and the current situation of the world.

"Thus far the Lord has helped us" Samuel 7:12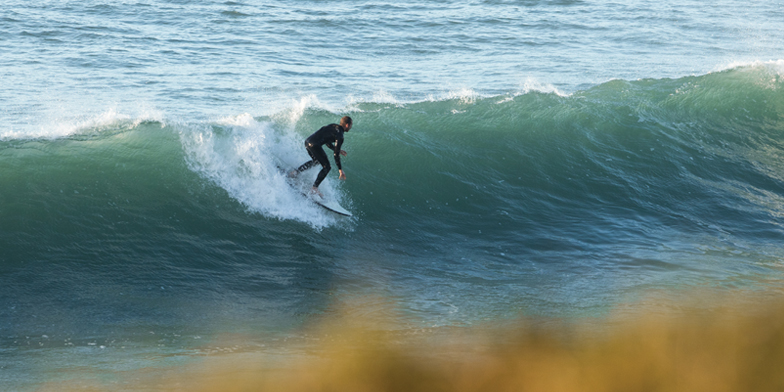 THOUGHT FOR THE MONTH
SAME SPIRIT
I was recently preparing a talk for one of our online church meetings. It was one of those moments when a phrase from the Bible hit me like a close-out wave.
I had hit the jackpot because I was given Romans 8 to speak on. That chapter is full of mind-blowing truths and the first one that comes to mind is verse 1:
"So now there is no condemnation for those who belong to Christ Jesus." NLT Romans 8:1
As amazing as that verse is, on this occasion it was verse 11:
"The Spirit of God, who raised Jesus from the dead, lives in you…."
NLT Romans 8:11
If you're like me, you've read that before, but the enormity of it didn't really sink in. Just dwell on that for a minute. The Spirit of God, who breathed creation into being and then breathed life into the one who died for us, his own son, actually lives in us!
Right now, it's so important to remind ourselves just how blessed we actually are. For many of us the closest we can get to our favourite breaks is watching the surf reports. We are worried about the health and wellbeing of loved ones and ourselves, and maybe employment and finances are a real concern. If these things are getting you down, dive into Romans 8, and give yourself a spiritual shot in the arm. An eternal perspective will lift your gaze and your spirit. Remember; the same Spirit that raised Jesus from the dead, Iives in you!
Dave Kemeny
WEEK 1 – EVENTS
CSUK LEADERSHIP GATHERING,
5 – 7 MARCH 2021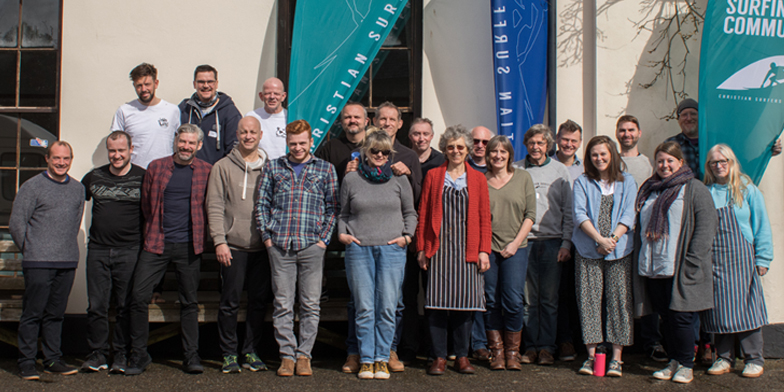 Our wider leadership and trustee team will be holding its annual gathering online this year, rather than meeting in person for the weekend. Please pray for a really fruitful event that sees a good number of people taking part; we give thanks for the opportunity for more people than usual to take part now that the challenges for some of travel and time away from home are removed. A small group is meeting to plan over the next few weeks, and we ask for wisdom in planning the format and content so that all those attending are encouraged and equipped for their roles within CSUK. We pray a blessing on an amazing team of people who are committed to the ministry of CSUK; pray for them as they look to create opportunities in their respective areas for people to encounter Jesus.
WEEK 2 – PARTNERSHIP
ST GEORGE'S HOUSE
GEORGEHAM, NORTH DEVON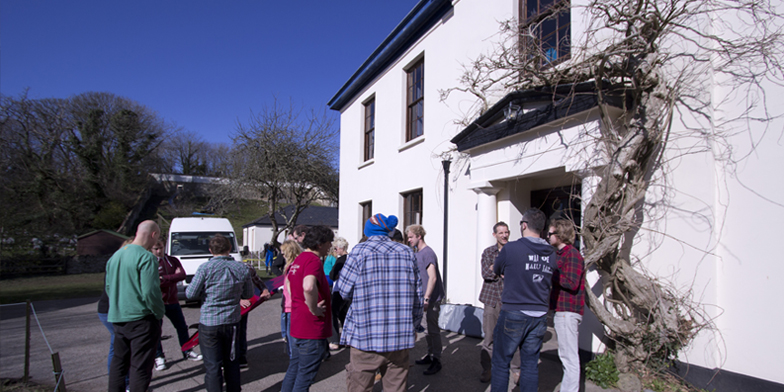 St George's House, is a long-standing and very well respected outdoor activity centre tucked away in the beautiful village of Georgeham, North Devon near Croyde. It also happened to be the 'birthplace' of Christian Surfers UK and hosted our first CSUK activity weekend, as well as hosting the first CSUK annual gathering 28 years ago.

The team at St George's has always been so supportive of Christian Surfers UK and the partnership has worked well. For the last 10 or so years the Christian Surfers UK leaders and trustees gathering has been based here every March, as have recent Christian Surfers women's weekends; we have a lot to thank them for.

We pray for God's wisdom for the leadership team during these uncertain times as 2021 unfolds, and for the staff as they are all furloughed and some have gone back home. We pray for the leadership team to find ways of financially supporting the centre and for retention of the very talented staff team.

St Georges House, thank you for all you mean to us, and for the incredible partnership over nearly 30 years http://www.sghdevon.org/

As part of our online Winter Gathering we were able to catch up with Hugo Tagholm, the chief exec of SAS, which you can see in the link below.
WEEK 3 – CSUK LOCAL
CHRISTIAN SURFERS DEVON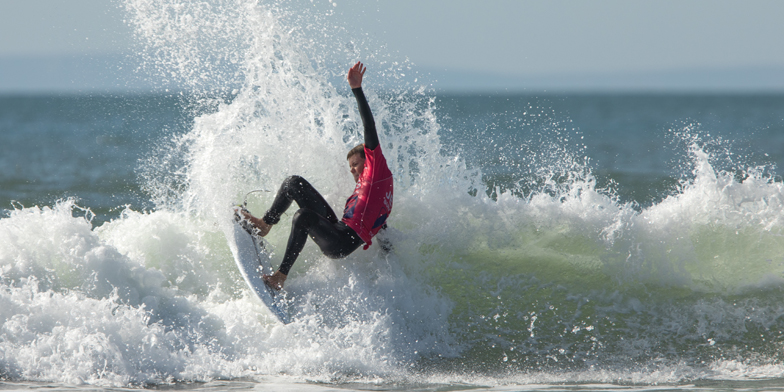 Christian Surfers UK started in Devon over 30 years ago, and the county has always had a really important place in our history, hearts and our prayers. Christian Surfers is active in North Devon and also in the Plymouth and South Hams area, as well as Exeter. We give thanks for those who have been involved with Christian Surfers from day one, those currently involved, and pray for the future of the ministry throughout the county.We pray for the CS Plymouth team as they continually develop. With the membership often containing a great group of students, this has sometimes made consistency quite difficult, as they inevitably move away again. We give thanks for the leaders and pray for church partnerships to strengthen.we continue to give thanks that the ministry has such a positive reputation in the North Devon area. At this time of restrictions on gathering, we continue to pray for CSUK members in this community as they reach out on a 1 to 1 basis. We also give thanks for the amazing role the members and church partners play in helping to host the Jesus Surf Classic.
We pray for the leadership team of CS Exeter to continue to develop, and for a core of Christian surfers based in and around the city to begin to reach out to their communities during 2021.
WEEK 4 – PEOPLE
CS DEVON LEADERS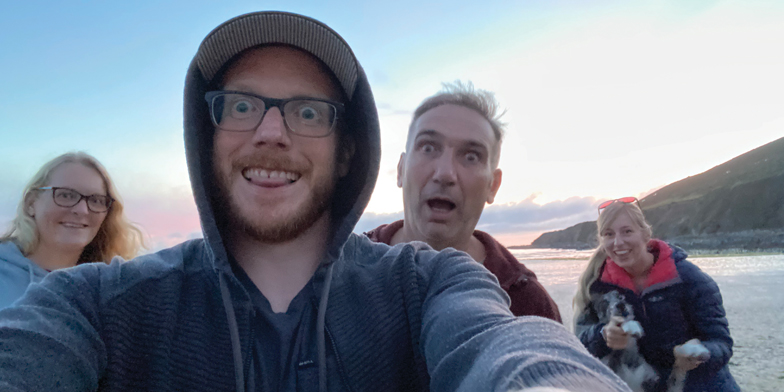 We give thanks for our two trustees based in North Devon, Mike Scott and Dave Matthews, both of whom we are founder trustees. We are incredibly appreciative of them; they have given so much and, whilst now in their slightly 'mature' years, continue to have that passion for CSUK, its members and mission.

We thank God for our leaders in the Devon area and for all that they do for Christian Surfers UK:
For Jules and Ed who are currently heading up the mission in North Devon and for Jess and the role she played before she handed over last year.
For Andrew and the team based around Plymouth and pray that once the students come back again to the city there may be a further strengthening of the leadership team.
For Jo and Clare based in the Exeter area. We give thanks for all those involved and again pray that once the student population settles down, we might see a further strengthening of the leadership team and the opening of further opportunities to connect with Christian surfers in the area.