Welcome to the new look Christian Surfers UK prayer diary and the first for 2021. We have given each week a prayer focus based around events, partners, local CSUK groups and people. We hope you are able to engage with this new format and join us in praying into the mission of Christian Surfers to give every surfer and every surfing community opportunity to know and follow Jesus.
After such a tough year we are expectant for more in 2021; more time together, more time serving the surfing communities we love and more time out on the beaches and in the sea immersed in God's creation.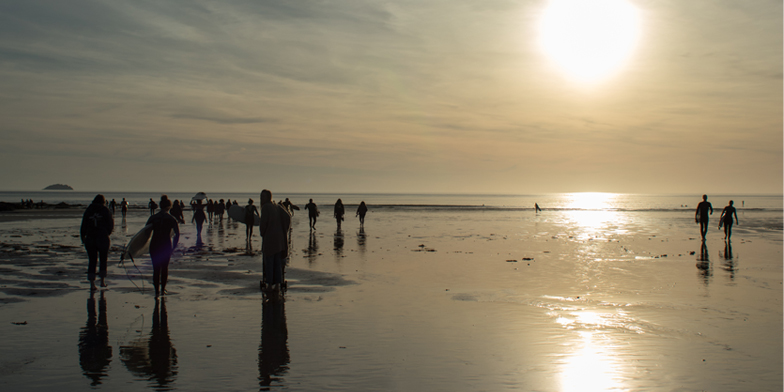 THOUGHT FOR THE MONTH
PEACE
Think carefully about the times when you really experience peace. Imagine being free from constant bad news, constant speculation about all the things that may go wrong in the future. I would suggest that one of those times is when your phone is left in the car, and all you have is your wetsuit and board, and you are out catching waves (unless you feel the need to somehow waterproof your phone and take it with you; if so, please stop!) Not that your head needs to be empty. Peace is not a passive state of mind, but real peace comes when we meditate on the amazing promises of God. He has positive plans for your future, he has promised never to leave you in the lurch. He is more than capable of sorting any, and all, of our messes out. Rest, really rest, in that knowledge. That's peace.
We've just been through Christmas, in which we can celebrate light in
the darkness, hope in the middle of despair, and peace in the turmoil. Perhaps that's why it's so important now, at the start of January when
we face months of short days, with unpredictable lockdowns, economic uncertainty and waiting for a vaccine, that we need that Christmas joy, love, hope and peace to carry us through. Jesus himself actively looked for time out to spend with his father, and he's the Prince of Peace. Let's
do the same and feed ourselves, and those around us, with the peace
that passes all understanding. There's a temptation to constantly read
or listen to the news, and to tune in to social media. But there is no agenda in these types of media to encourage or even to be truthful. Rationing ourselves with only reliable sources of news once a day, and using social media as a means of spreading encouragement and peace
is one suggestion. The Hebrew word for peace in the Old Testament is "shalom" which actually means to be complete or whole, and that is
what God wants for us. He came to the planet, to the manger, to the
cross, and he left the open tomb, to restore shalom between us and the father. He wants to bless us as his peace makers, who are whole and complete.
Next time you paddle out, celebrate his peace.

Dave Kemeny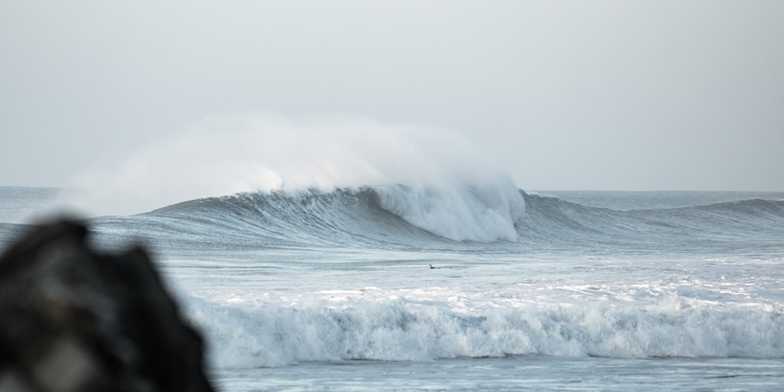 WEEK 1
Right across the globe, the aim of Christian Surfers is the same; it is the thing that unites us and gives us the same flavour wherever people come into contact with a CS mission.

Pray that we have opportunities to connect with the wider UK surfing community in 2021, both on a national level but also at a local level, in all the communities that we are a part of, so that we would see surfers hearing and responding to the Good News of Jesus.
That every surfer and every surfing community has opportunity to know and follow Jesus.
Gospel-centred – Faith-focused, Bible is our authority, Jesus, discipleship, prayer
Matthew 28:18-20

People of integrity –Accountability, godly character, authentic
Titus 2:11-12, James 4:17

Inclusive –Celebrate diversity, partnering, relational, community, international, open-source
Galatians 3:28

Servant-hearted –Humility, trust, sacrificial, empowering of others
Matthew 20:26-27

Surfers –Adventurous, risk-taking, innovative, have a go
John 10:10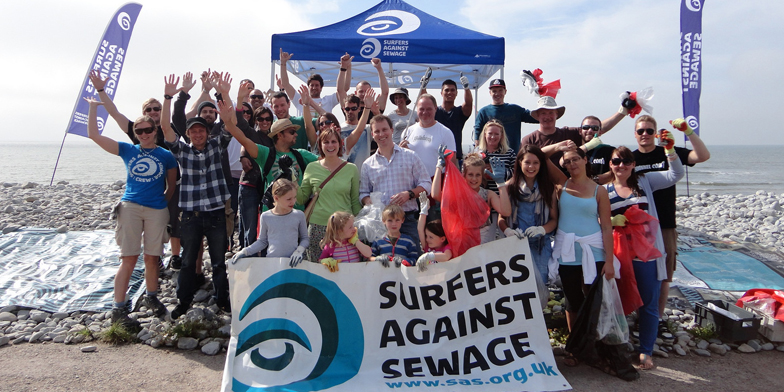 WEEK 2 – PARTNERSHIP
SURFERS AGAINST SEWAGE
Christian Surfers UK has officially partnered with Surfers Against Sewage for the past four years, becoming a 250 club member in 2016, but many of our members have been supporting SAS for many years, helping to keep our beaches and seas clear of pollution.
With thank God for the positive relationships we have with Hugo and others in the SAS team and for the CSUK members who are also SAS reps and have the opportunity to be salt and light among SAS members.
We pray that the partnerships will be strengthened in 2021 and we are able to support SAS activities throughout the year, helping us as Christian Surfers to be more aware and more active in the pursuit of reducing plastic pollution and protecting God's creation that is such a big part of our lives as surfers.
As part of our online Winter Gathering we were able to catch up with Hugo Tagholm, the chief exec of SAS, which you can see in the link below.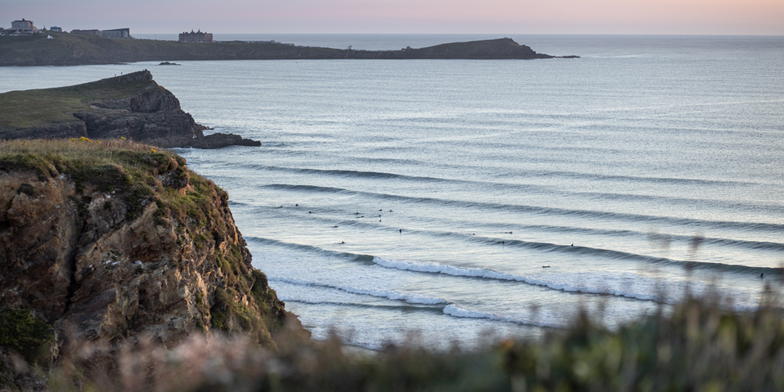 WEEK 3 – LOCAL

CS CORNWALL
It feels like the past year has probably been a bit easier to take for most of those living in Cornwall than in other parts of the UK; we have certainly been grateful for our close proximity to waves and the places we live. Despite all that has gone on, it has opened the door to connecting more deeply with the people in our local communities and we pray that the seeds that have been sown grow and bear fruit.
Like for many though, it has been difficult to gather as a CS family and keep contact with other CS members; we pray that as 2021 progresses there will be opportunities to gather and re-connect and shape the way ahead together.
We pray also for all the surfing communities that we have a CS presence in; St Ives, Porthleven, Porthtowan, Perranporth, Newquay, Polzeath, St Austell and Bude. We pray over each of those communities and the surfers who live there that we may have opportunities to connect with them, have deeper conversations and the chance to speak truth and hope into their lives.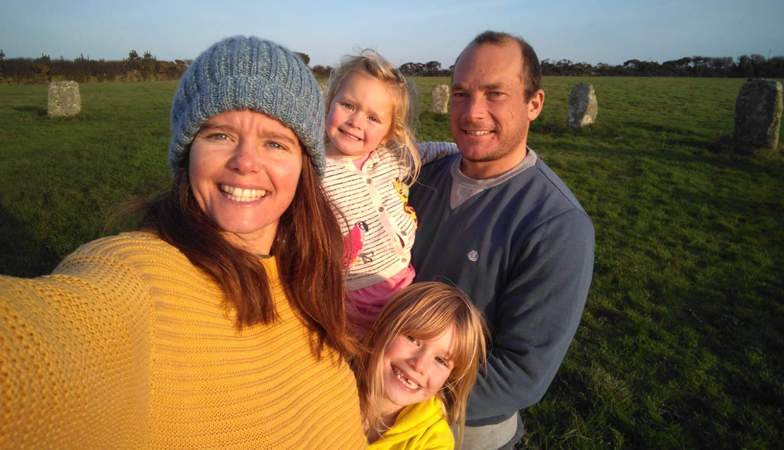 WEEK 4 – PEOPLE

THE RENYARD FAMILY
We have had a peaceful and relaxing Christmas, full of family time, surfs and swims which we are so grateful for. But as we start 2021 it seems like everything has been thrown up in the air again; with staggered starts for different school years, Pippa starts a new term in a chaotic and difficult environment. Pray that she is able to deal with the new pressures and focus on teaching and supporting her pupils. Pray that Betsy and Martha settle back into the school routine and feel the benefit of being with their friends again. Pray for David as he works on the next edition of Second Day and works with the CSUK staff team to focus on the year to shape the way ahead as best we can. 

CS CORNWALL LEADERS AND TRUSTEES
Thank God for all our amazing CSUK leaders and trustees, particularly this month for those in Cornwall .

Thank you for David Bailey, Josh Cole, Luke Dymond and Chelsea Holter and their faithfulness in serving on the board of trustees. We pray a blessing on their families and pray that you would draw them near to you at the start of this year.

We also thank God for the CSUK leaders and key contacts in Cornwall: Ben Lillie in Bude, Andy and Chelsea Holter in Newquay, Luke Dymond in Perranporth, David and Pippa Renyard in Porthleven, Steve Hulbert in St Austell and Josh and Laura Cole in St Ives. We thank God for all they do for Christian Surfers UK and we pray that God would give them a fresh passion to pray for, connect with and serve the surfers in their communities. We also pray for a new leader(s) in the Polzeath area now Joff & Stevi have moved further south. Pray also that you would help them all to gather and support the CSUK members in their areas.