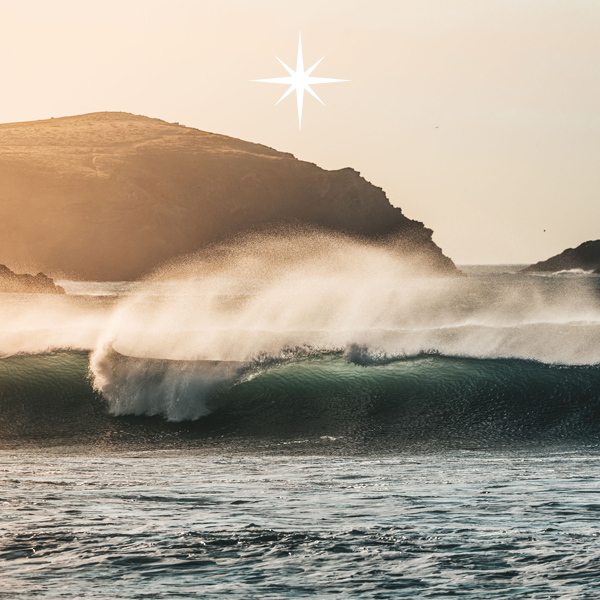 The CSUK team is very excited to be launching lots of new products in time for Christmas this year.
In 2021, we continue to strive towards plastic free and environmentally sound products. With this in mind our clothing range is Fair Wear, manufactured with 100% green wind and solar energy. The rest of our range follows this ethos from the brand new Christmas cards printed on recycled pulp to the Chilly's + CSUK reusable coffee cups and our tote bags made from recycled t-shirt material and plastic bottles. We are working hard to bring our use of single use products and plastics to zero.
Remember – every item you purchase also goes towards supporting the work of Christian Surfers UK, and we so appreciate that. Don't forget to sign up to Easyfundraising (if you haven't already done so) to earn additional donations for CSUK, at no extra cost to you; see paragraph at the bottom of this gift guide for more info.
Happy shopping and thanks for your support
CSUK Staff Team
CHILLY'S + CSUK COFFEE CUP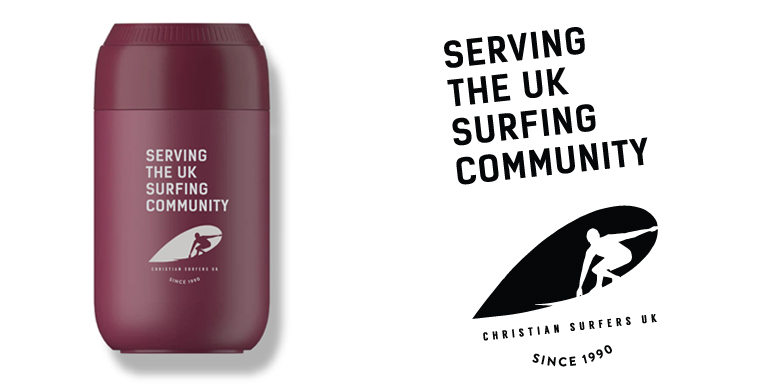 We have teamed up again with Chilly's to produce another high quality and striking CSUK branded coffee cup. The Series 2 range has been systematically engineered to deliver an unprecedented drinking experience. Still keeping your hot drinks hot for up to 4 hours. The Series 2 Coffee Cup features a rotating lock mechanism for secure sipping and double-walled technology to protect your hands from the heat.
>> PRE ORDER YOUR COFFEE CUP NOW
CSUK CHRISTMAS CARDS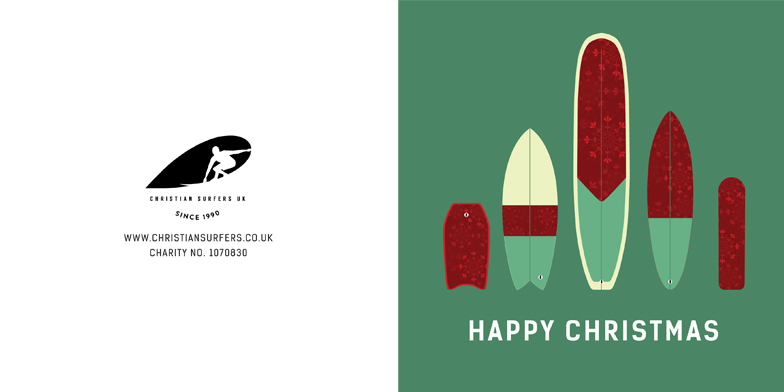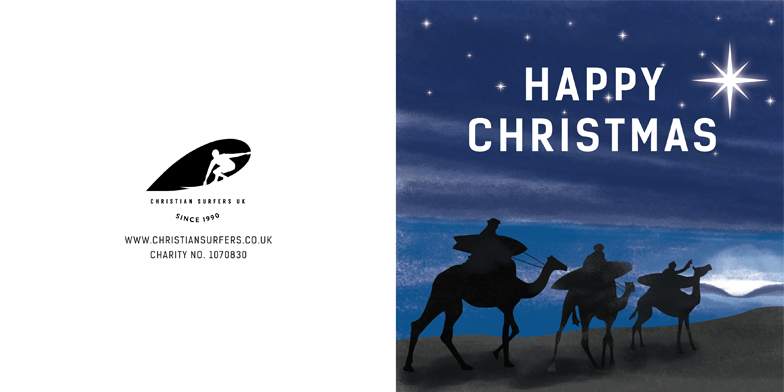 We have two brand new Christmas Card designs for this year printed on recycled paper. These cards come in packs of 10, either of the same design or a mix of the two designs.
>> BUY YOUR CHRISTMAS CARDS HERE
CSUK SINCE 1990 CLOTHING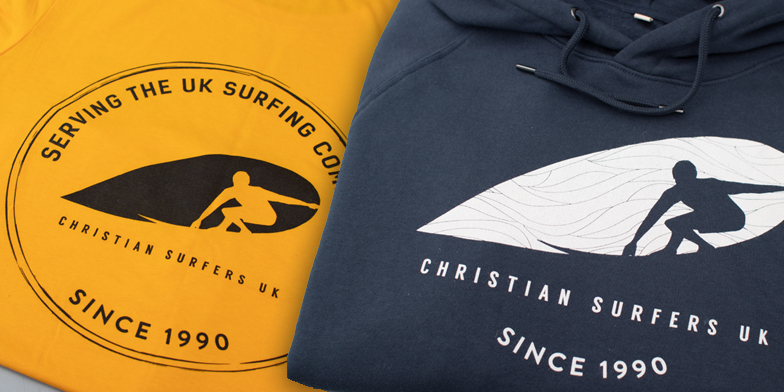 In 2020 we celebrated our 30th anniversary and were really pleased to launch our brand new clothing range 'Since 1990'. All garments are Fair Wear organic cotton, manufactured with 100% green wind and solar energy. All items, including other colours and styles, are in stock and available to buy at the CSUK online shop.
>> SHOP THE FULL RANGE OF CLOTHING HERE
CS PRAYER CALENDARS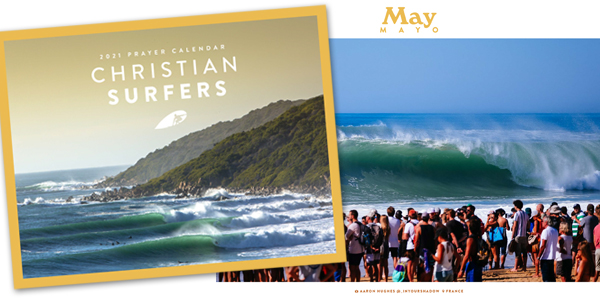 The 2022 Christian Surfers Prayer Calendars have now just come into stock. Full of stunning photography and prayer points for CS nations around the world, it's the perfect calendar for your wall!
>> BUY YOUR CS PRAYER CALENDAR HERE
CSUK BEANIES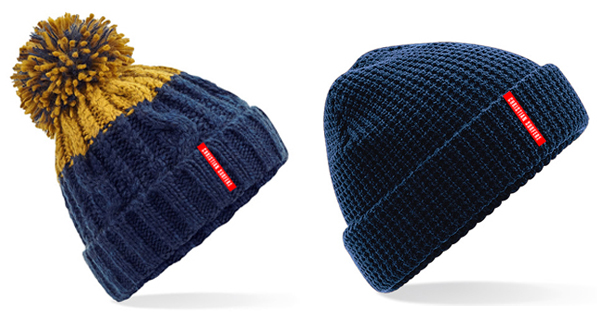 With winter drawing in and the days getting colder, it is the perfect time to invest in a CSUK beanie.
STOCKING FILLERS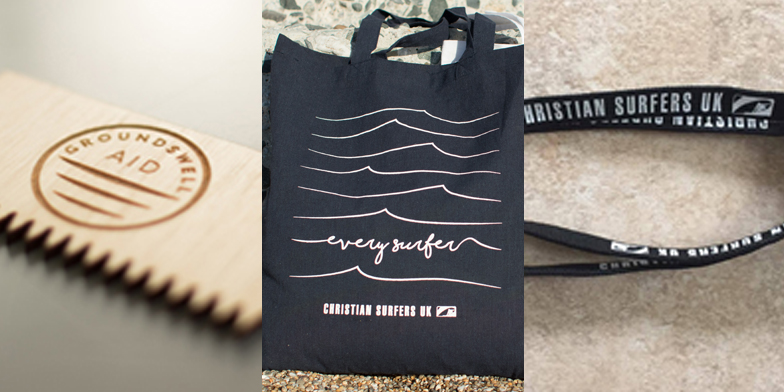 We have several items in the shop for under £5 that would make perfect stocking fillers this Christmas, including lanyards, wooden wax combs, bamboo key rings and tote bags made from recycled plastic bottles.
SHOPPING WITH EASYFUNDRAISING
TO COLLECT DONATIONS FOR CSUK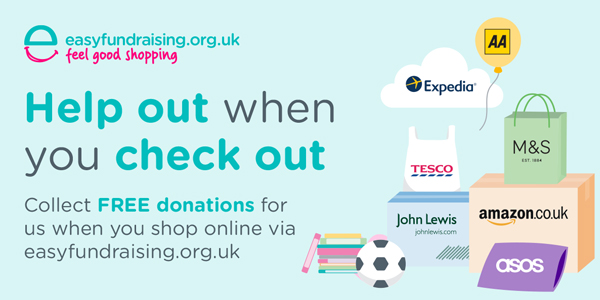 Raise £££s for Christian Surfers UK just by shopping online via easyfundraising. It won't cost you anything extra and it's so simple to do. So far over £1000 has been raised for the ministry, which is incredible, but for no extra effort we could do so much more: why not think about it in the lead up to Christmas?

There are over 6,000 retailers including John Lewis & Partners, Argos, Uswitch, eBay, M&S, Just Eat, Now TV, Domino's Pizza and Audible ready to give a free donation every time you shop online via easyfundraising. It only takes 2 minutes to sign up.

Plus, if you sign up and raise £15 in donations, easyfundraising will give us a bonus £15 donation BUT this special offer ends on 30th Nov 2021All you have to do is:1 Go to The CSUK Easyfundraising page

2 Click 'support this cause' and create an account

3 Choose from over 6,000 retailers to do your online shopping as normal and Christian Surfers UK cause will receive a free donation with every purchase you make.

So, this Christmas follow the link, sign up, and remember that every pound raised will go towards the mission whilst costing you nothing. Sounds good doesn't it?!

Incidentally, if you use holiday booking sites like VRBO, you can also get a 2- 3% donation for CSUK on any holiday home you book.