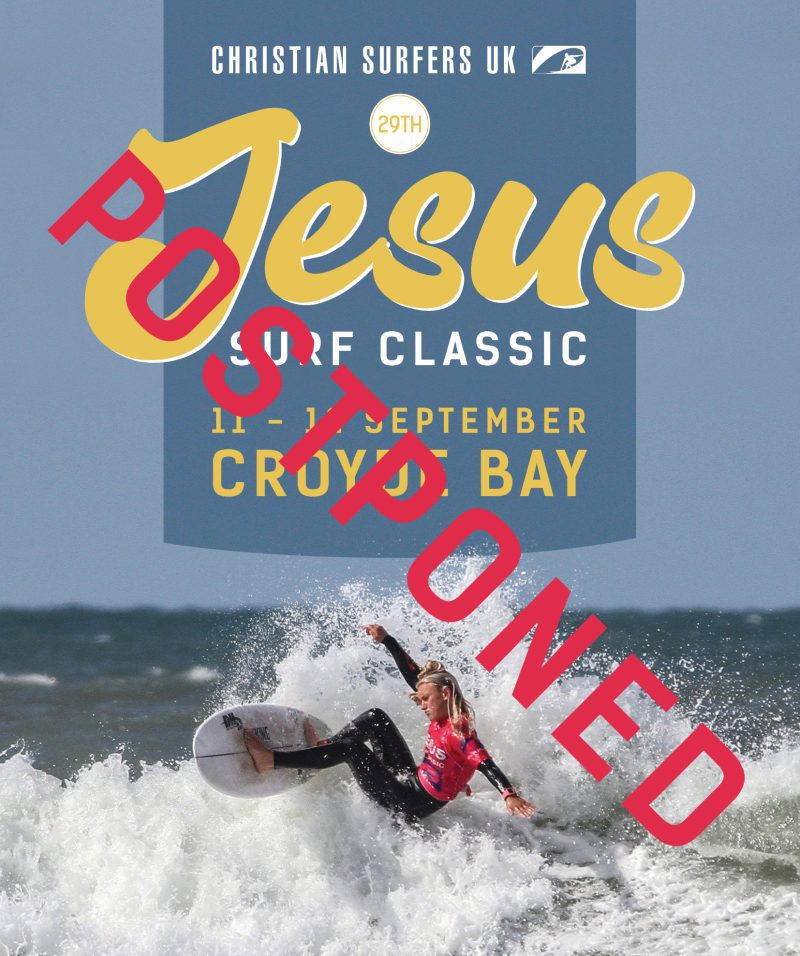 2021 JESUS SURF CLASSIC POSTPONED
After extensive chart checking and discussions with Magicseaweed, amongst others, this morning we have taken the tough decision to postpone the remaining divisions of the 29th Jesus Surf Classic, which was due to be held this weekend.
Its always a tough call when there is so much interest from the surfers, their support teams as well as the amazing CSUK volunteers and local church friends. However we did not feel that there would be enough contestable waves throughout the weekend to ensure a really competitive event, and worse still, there would have been a possibility that we could not have completed the event.
Whilst we do think there will be at some stage a period of contestable waves, it would be based on a very low swell period on Saturday and we would be contending with 6 hours of a dropping tide on big tides.
The good news is that we plan to run the entire event over the weekend of 2 -3 October, PROVIDING the English Surf Champs run as planned over the weekend of 17 – 19 September, as 2 -3 October are their published reserve dates. Our final reserve dates will be 30 – 31 October. For all those surfers affected, of course we will be sending out refunds, but you may want to hold back on requesting those if you plan to be at the re-run event, as currently your place will be held over for you. If however you prefer to request a refund immediately, please email office@christiansurfers.co.uk and we will try to respond with the next few days.
Thanks again for all your understanding at what is a tough call, we are passionate to serve the surfing community this year after an in person 'fallow' year last year, and will do everything we can to make it a great community event when it runs.
God Bless
Phil Williams
(Jesus Surf Series – Contest Director)