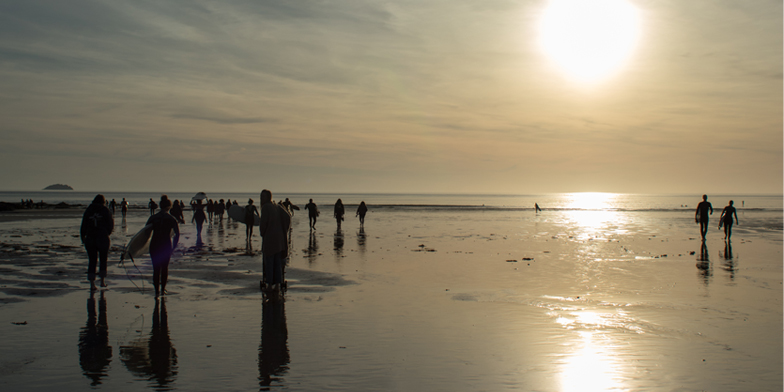 We hope and pray this update finds you well, and in these somewhat strange times we wanted to update you with a number of significant events with regards to the mission of Christian Surfers UK, and to follow up and remind people for those that 'attended' the CSUK Online National Gathering.

Many of you from the feedback received, seemed to have enjoyed it, so we want to get some formal feedback and communicate for those that were not present, what went on and highlight actions that need following up on, or taking note of.
The key updates and talks from the gathering have all been uploaded onto the Christian Surfers UK YouTube channel, so if you want to catch up on anything you missed just click on the link below, and why not subscribe as well.
We continue to pray for our members, friends and supporters and hope to be able to begin to meet up as the lockdown begins to ease.
God bless and thanks your ongoing support.
Phil Williams and the Christian Surfers UK staff and trustees team
CSUK ONLINE GATHERING REPORT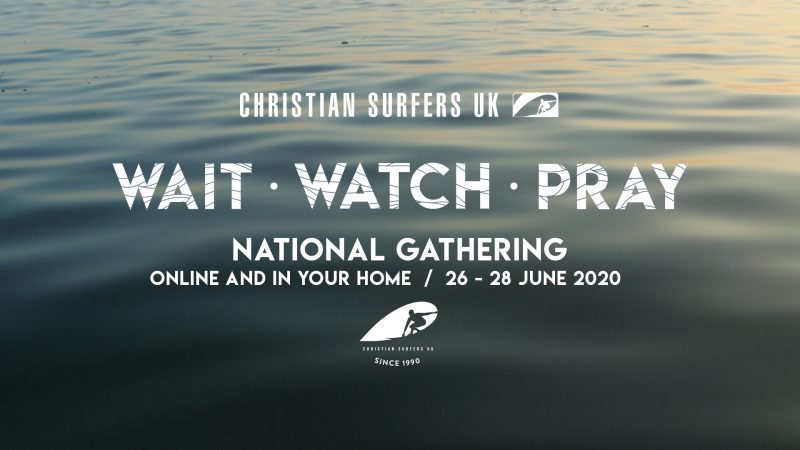 When we realised that we could not hold the CSUK gathering in person there was a strong desire to gather online, and a small team was therefore formed to begin to build up the content for this time together. A massive thank you to that team headed up by David Renyard, which included Stevi, Joff, Abi, Alice, Chelsea and Dave Bailey.

The weekend started off with a really enjoyable quiz on Friday night hosted by Stevi & Abi, with teams divided into regional gatherings, this was followed up with a really good and thought-provoking Saturday morning reflection with Chelsea and Alice.

Updates were then uploaded during the day on Saturday from all the areas and on Saturday night, there was a really interesting and thought provoking interactive session on zoom, which included teaching from Pippa Renyard and Dave Baily, sharing, discussion and prayer in small groups.
The theme was 'Wait, Watch and Pray', which was unpacked during the weekend, and the weekend culminated on Sunday morning with a
pre-recorded service, which included reflections from Ben, Sabina and Joff. Worship throughout the weekend, was led by Chris & Lydia Knox, Gareth Logan and Our Atlantic Roots, and a number of 'overseas' visitors were able to join us, including our friends from Holland and our International Director Roy Harley from South Africa

The team were really encouraged with the interaction, and a number of new people got involved with the ministry for the first time, a real blessing. So don't forget if you've missed it, check it out online via our YouTube Channel and thank you to all those that were involved.
CSUK ONLINE ANNUAL GENERAL MEETING -WEDNESDAY 15 JULY 7.30pm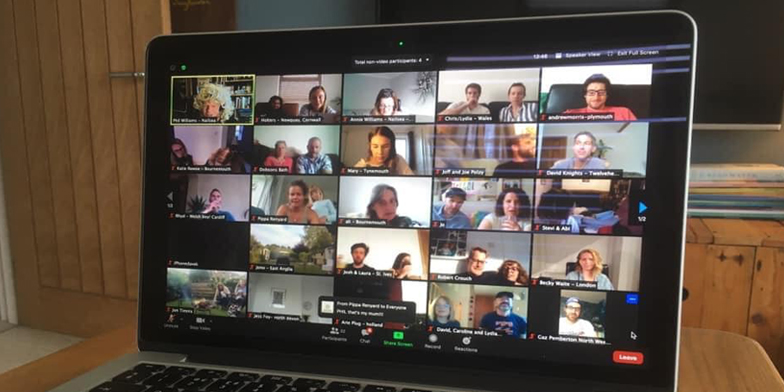 We have a fantastic opportunity to invite all current members of Christian Surfers UK to our online AGM. No need to leave home, no cost involved, just login to the zoom call (details below) and come and join us for no longer than an hour for what we believe will be a fun, informative and, I hope, God-inspired session.
We will be sharing a bit about some of what God has been doing, meeting some of the trustees, having a quick look at a few of the finance figures and giving thanks through prayer for the ministry.
Don't be put off by the title, be encouraged by what God has been, and is doing over the course of the previous 12 months.
Any questions or items to bring up under AOB and to receive the Zoom login details – e-mail phil@christiansurfers.co.uk
JESUS SURF SERIES UPDATE – PRAYERS PLEASE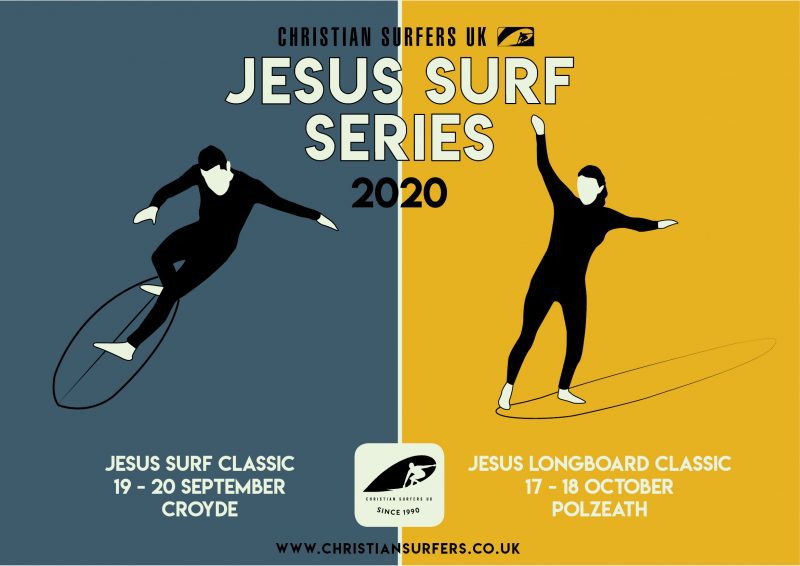 As you know meeting together for events has proved impossible over the last few month. However, at some stage that will be changing, so please join us in prayer regarding the possible running of the two Jesus Surf Series events: the Jesus Surf Classic at Croyde Bay, North Devon – 19-20 September and also the Jesus Longboard Classic at Polzeath, Cornwall – 17-18 October.
Please make a date in your diaries as, if these go ahead, we will need lots of volunteers, and please pray as we negotiate various hurdles and investigate whether we believe we should be holding these events, to bring the surfing community back together.
CHRISTIAN SURFERS INTERNATIONAL
GATHERING, 12 SEPTEMBER 2020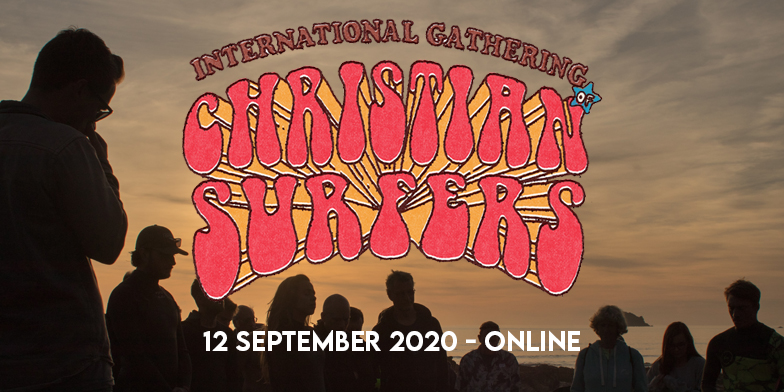 Following the success of the last CS international gathering in France, in September 2018, it should have been USA's opportunity to host the event in September 2020 in San Diego.
Sadly, and for obvious reasons that is no longer happening, but it does give a rare opportunity for everybody to get involved with an international gathering remotely, and for us here in the UK, this will be on 12 September, probably late evening.
There will be an online a gathering with the Christian Surfers Ministry from around the world including updates, teaching and some cultural experiences.
So make sure you book the date, more information will be coming out via the website https://www.christiansurfers.net/international-gathering and through CSUK channels
It's a great opportunity to sample the event with no cost.
Any questions give me shout thanks Phil phil@christiansurfers.co.uk
CSUK REGIONAL GATHERINGS 14 NOVEMBER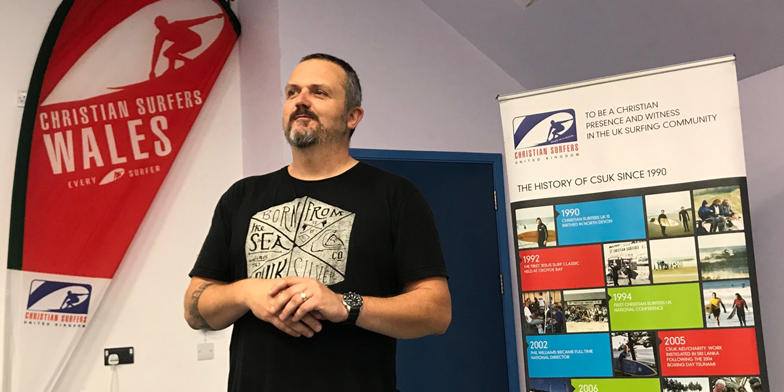 We are hoping to hold a number of regional gatherings across the UK on Saturday 14 November, all of which will follow a similar format.

At this stage, the planned venues will be in Dunbar in Scotland, either the Midlands or the North East of England, South Wales, the South Coast and the South West of England. Make a note of the date and we will begin to feed more information in as plans develop.

It should be a really good time together and we look forward to welcoming everybody in their own area.
Any questions, please e-mail phil@christiansurfers.co.uk