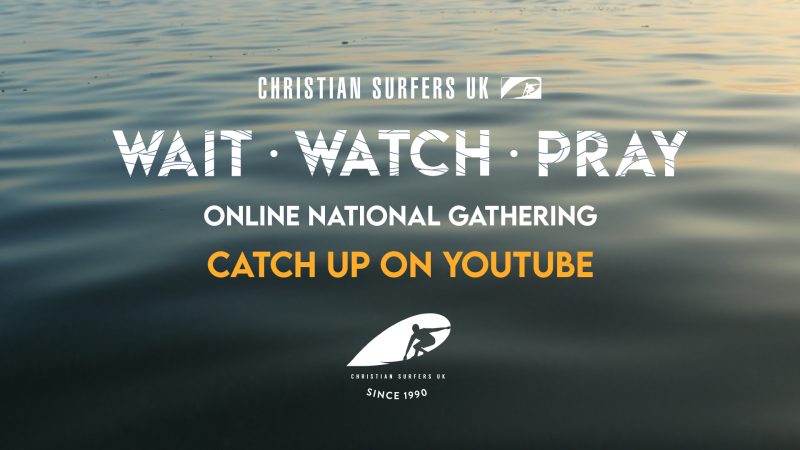 When we realised that we could not hold the CSUK gathering in person there was a strong desire to gather online, and a small team was therefore formed to begin to build up the content for this time together. A massive thank you to that team headed up by David Renyard, which included Stevi, Joff, Abi, Alice, Chelsea and Dave Bailey.

The weekend started off with a really enjoyable quiz on Friday night hosted by Stevi & Abi, with teams divided into regional gatherings, this was followed up with a really good and thought-provoking Saturday morning reflection with Chelsea and Alice.

Updates were then uploaded during the day on Saturday from all the areas and on Saturday night, there was a really interesting and thought provoking interactive session on zoom, which included teaching from Pippa Renyard and Dave Baily, sharing, discussion and prayer in small groups.
The theme was 'Wait, Watch and Pray', which was unpacked during the weekend, and the weekend culminated on Sunday morning with a pre-recorded service, which included reflections from Ben, Sabina and Joff. Worship throughout the weekend, was led by Chris & Lydia Knox, Gareth Logan and Our Atlantic Roots, and a number of 'overseas' visitors were able to join us, including our friends from Holland and our International Director Roy Harley from South Africa
The team were really encouraged with the interaction, and a number of new people got involved with the ministry for the first time, a real blessing.
The key updates and talks from the gathering have all been uploaded onto the Christian Surfers UK YouTube channel, so if you want to catch up on anything you missed just click on the link below, and why not subscribe as well.