Dear friends, members and partners of Christian Surfers UK.
As we journey through this challenging time along with so many others, CSUK felt it was right to update you all with a few bits and pieces that you might find useful with regard to the Christian Surfers ministry and make you aware of some prayer needs.
Events, as you are aware, have moved on pretty rapidly and it seems inconceivable that only a week or so ago, we were holding our CSUK Leaders Gathering with just over 20 leaders from around the country (admittedly some more had cancelled at the last minute due to health issues etc) but ever since then things have got more serious and even more challenging by the day, and Monday nights announcement was obviously another big move further.
I have listed a few topics below for your information and prayers.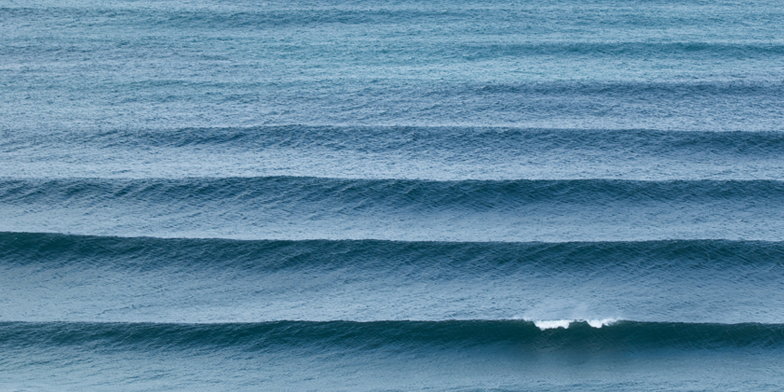 Encouragement – Psalm 46
Psalm 46 has, for me and I think other members of the leadership team, become a very important Psalm as we have been going through these tough times. Have a read of it, meditate on it and begin to think what it means for you.
For me as an individual, I suddenly find myself with a lot more time on my hands, so how can I best support my local community? Everyone is in a different space and for some of you reading this the reality is that you no longer have a job at the moment; for others reading this you have huge time pressures because you are involved in the health service or the logistics sector trying to keep everything going.
So, I think for each one of you, have a read of the Psalm and reflect from the viewpoint of whatever's going on around you.
Psalm 46
God is our strong refuge; he is truly our helper in times of trouble. 2 For this reason we do not fear when the earth shakes, and the mountains tumble into the depths of the sea, 3 when its waves crash and foam, and the mountains shake before the surging sea.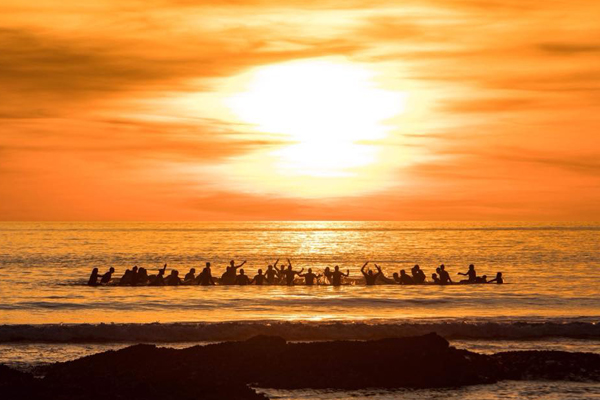 Christian Surfers UK events
Nobody knows what will be happening in the future, certainly with regards to when things will begin to improve, but at the same time it is important to be in the situation whereby we continue to plan for certain events but perhaps hold them slightly looser, in case we have to postpone or cancel altogether. Here are a few of the events for consideration and prayers.
CS International Gathering (San Diego, California, 7 – 12 September)
The CS international leadership team and I are continuing to plan for this event. We realise that there is far more uncertainty around this, and therefore the bookings could be less than in previous years until people are happy and confident that the event will run. At this stage I believe there is a guarantee that if you book and you need to cancel you will get your full refund, but at the same time, if I'm honest, I wouldn't encourage anybody to book their plane tickets (as I ended up doing last November).
We will keep you in touch as this develops and but you can also continue to check on the Christian Surfers International website – www.christiansurfers.net/gatherings
Christian Surfers UK National Gathering (Polzeath, 26 – 28 June)
At this stage we hope and pray that the event will go ahead, and with that in mind we have a small team set up to plan, just in case it does. The weekend will be really exciting, with a fresh feel to it and one or two new elements. At this stage we are not opening the bookings but encourage you to keep the dates in your diary. Once things become clearer, we hope to be able to announce prices and the booking process.
Please continue to pray for the team as we work through all the considerations and in particular for our friends at Tubestation.
Jesus Surf Series
These two key events, the Jesus Surf Classic (Sept 19th – 20th) and the Jesus Longboard Classic (Oct 17th – 18th) are many months away and we hope that by then things should be safe to run, so at this stage planning continues. If you are considering volunteering, please mark the dates in your diary. Updates will appear on the website and via the Facebook page.
Partnering at other surfing events
There are a host of other events that we traditionally serve at including the Welsh Surfing Championships, Scottish Surfing Championships and the British Cup; these have all been postponed so keep an eye out for updates as and when new dates are announced. We are also looking ahead things like the Nailsea Skatepark Festival and Paddle Round the Pier, but will not know more nearer the time of these events.
Core local groups
Following advice from the health community and the government, clearly we are not being permitted to have any form of group gathering in person, but there are lots of opportunities to check in with our friends and members and to have virtual meetings using platforms like Zoom and Skype. As you will see, there are lots of inventive ways to keep connecting and we would encourage you to use your imagination to keep checking in with people and encouraging them.
Online Shop
The online shop will remain open and we will continue to ensure that any orders are posted promptly, so if you are thinking of ordering anything please feel free as currently finances are really appreciated to help get us through this challenging time.
Conclusion
Thank you so much for your ongoing prayers and support for the work of Christian Surfers UK at this critical time in our country's history. Please continue to think and pray into ways of how we as individuals and the CSUK team can be of help in our own communities.
We will get through this. God is in control but for many there are some challenging times ahead, so let's be a support to those who are struggling.
God bless
Phil and the CSUK team