That every surfer and every surfing community has opportunity to know
and follow Jesus
It is only down to our amazing CSUK members that we can do all that we do as Christian Surfers UK to serve the UK surfing community. We had some amazing times in 2019 and many opportunites to share the Gospel with surfers up and down the UK. Here are a couple of highlights from the previous year and some opportunities for 2020.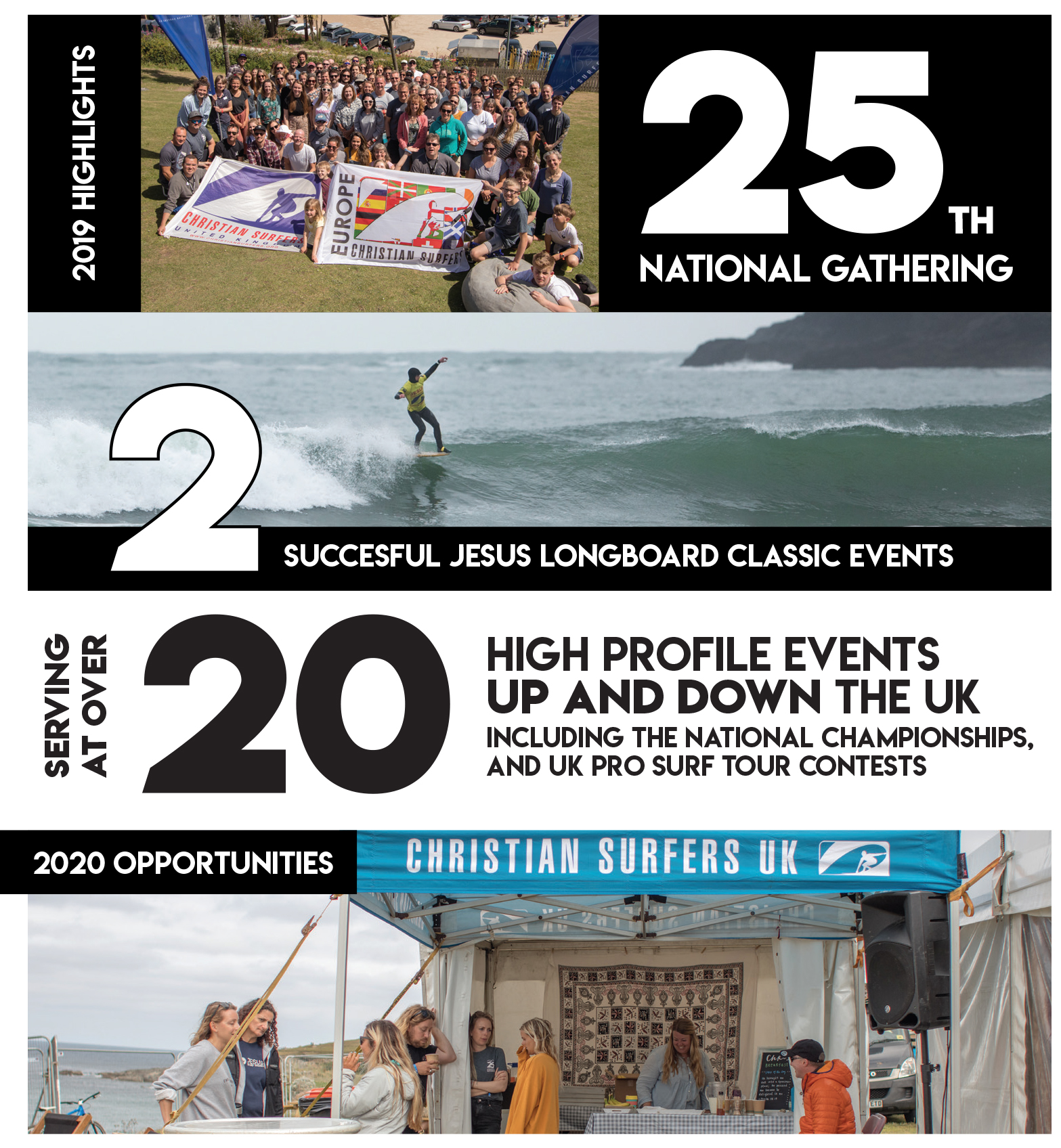 Be inspired at the Christian Surfers International Gathering in San Diego, California, 7 – 12 September
See the bigger picture and have fun with the CSUK family at the National Gathering 26 – 28 June
Experience the rewards of serving as part of a team at events throughout the country
What Does Your Membership mean?
As a member of Christian Surfers UK or as someone who takes out a Partner Package, you will be joining with us to serve over 350,000 surfers in the UK and has enabled us to…