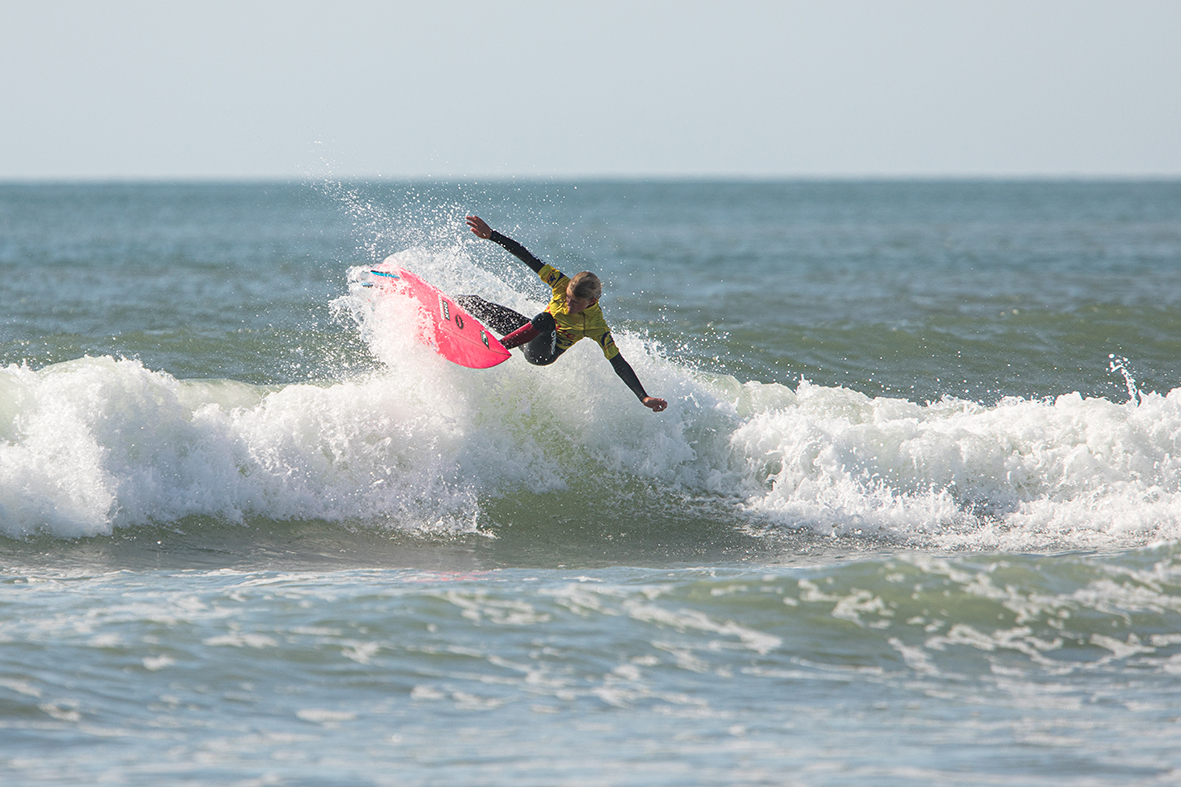 Saturday 14th of September saw a busy action-packed day with over 60 under 16's surfers involved in the very popular 27th Jesus Surf Classic (Part 1) taking place at its traditional home of Croyde beach North Devon. Unfortunately, with the swell forecast not looking good for Sunday organisers took the early decision to only run three of the eight divisions on this weekend in order to try to make the best of the waves on offer. This turned out to be the right call with great surf for the groms on Saturday, and as predicted flat conditions on Sunday.
Organisers, Christian Surfers UK created a great little tented contest venue, and at 8am on Saturday morning the car park was full of many of the UK's top under 16 surfers. The sun shone throughout and with light offshore winds and 2-3 ft surf on offer for most of the day the surfing performances were top class with a really great vibe throughout.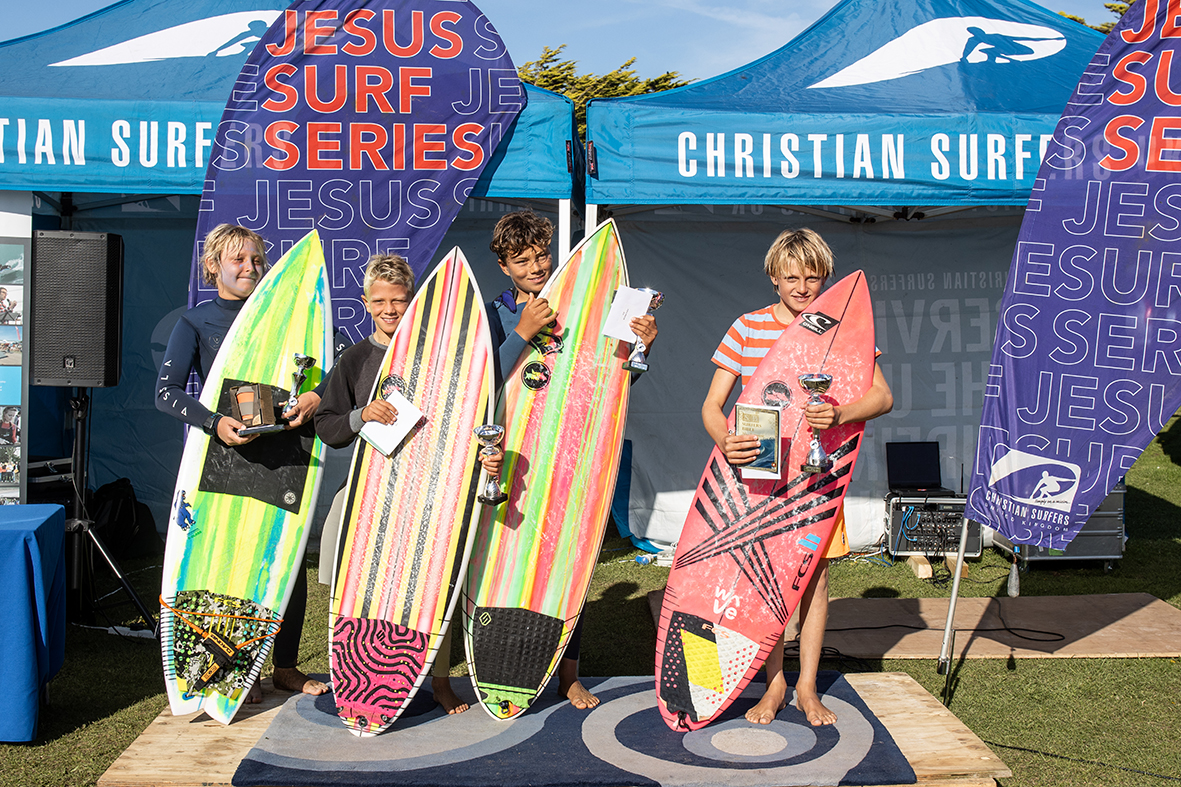 With regards to the results themselves, it was a great weekend for Perranporth's Lucas Skinner, winning two categories. He took the U12's title (For the 2nd year running) in a hotly contested final ahead of Fynn Gillespie and brother Heath, with Nikita Petrov in fourth.
In the under 14's division Lucas again triumphed in a tight heat , ahead of Fynn Gillespie, who surfed really strongly throughout the event . Newquay's Gabe Llewellyn took third ahead of Welsh surfer Eli Perrin-Davies (Ogmore)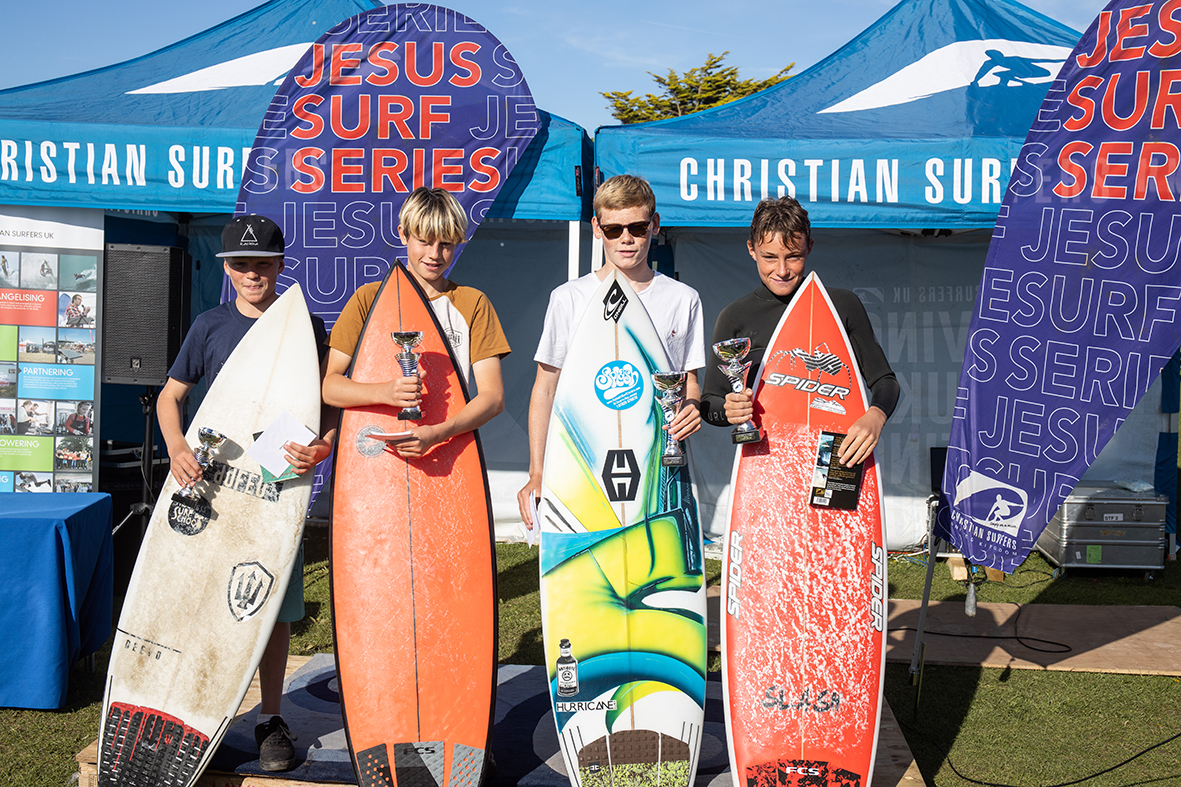 In a hotly contested under 16's final Braunton's Alex Townsend pipped Jerseys Max Bennett (2nd) and Bertie Norman (3rd), with Jed Wood also surfing well getting into the final. With both of the girls events being postponed until the next date, it was great to have some of the young ladies mixing it up with the boys and performing very well.
The presentation took place in bright sunshine at around 4:30pm where the champions were crowned, and thanks given out, as well as Christian Surfers member Josh Cole sharing a little about his faith and the importance of it in his life. The presentation platform was also shared with BBC presenter Geeta Pendse, who along with her team had been capturing the event for an upcoming edition of BBC Sunday live. Contest director Phil Williams turned the tables on Geeta by asking her a few questions, presenting commemorative T-shirts to the BBC team and thanked them for their hard work during the day
Phil Williams (Head of Christian Surfers UK) also thanked all those involved in making this event such a great community day, competitors, spectators, families and friends, the 50+ volunteers from Christian Surfers throughout the UK, and God for providing waves which enabled the competition on Saturday to be completed.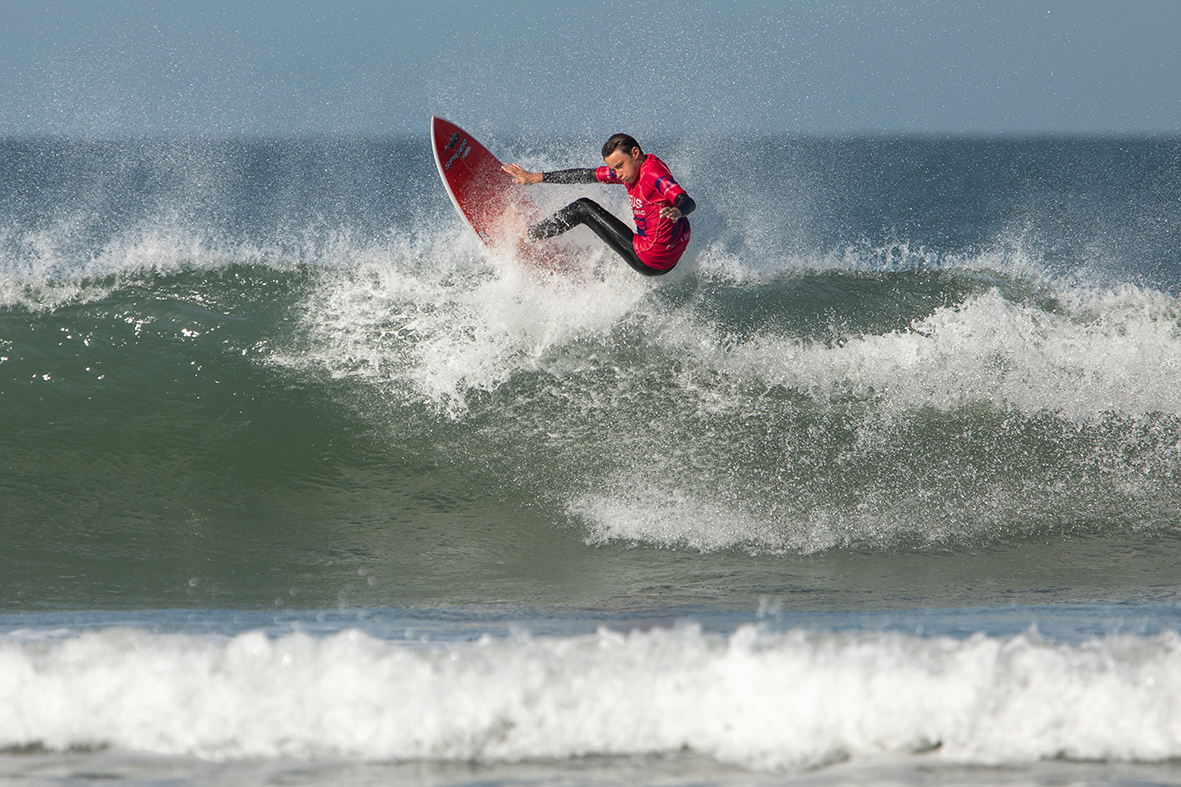 Please make a note of next year's dates September 19 and 20th 2020.
In addition to all those mentioned above the Jesus Surf Classic team would like to thank amongst others Parkdean holidays for the use of the beach and car park, the local RNLI team for water safety, the local churches as well as Nailsea churches for the BBQ, and cakes etc. Big thanks also to media team Andy Holter for capturing some great photos and Si Cotter (Ruwac Productions) for capturing the day on film.
A fantastic Saturday had by all, and as soon as a new date has been confirmed for the remaining five categories this will be communicated widely to those that have previously entered, and through social media platforms.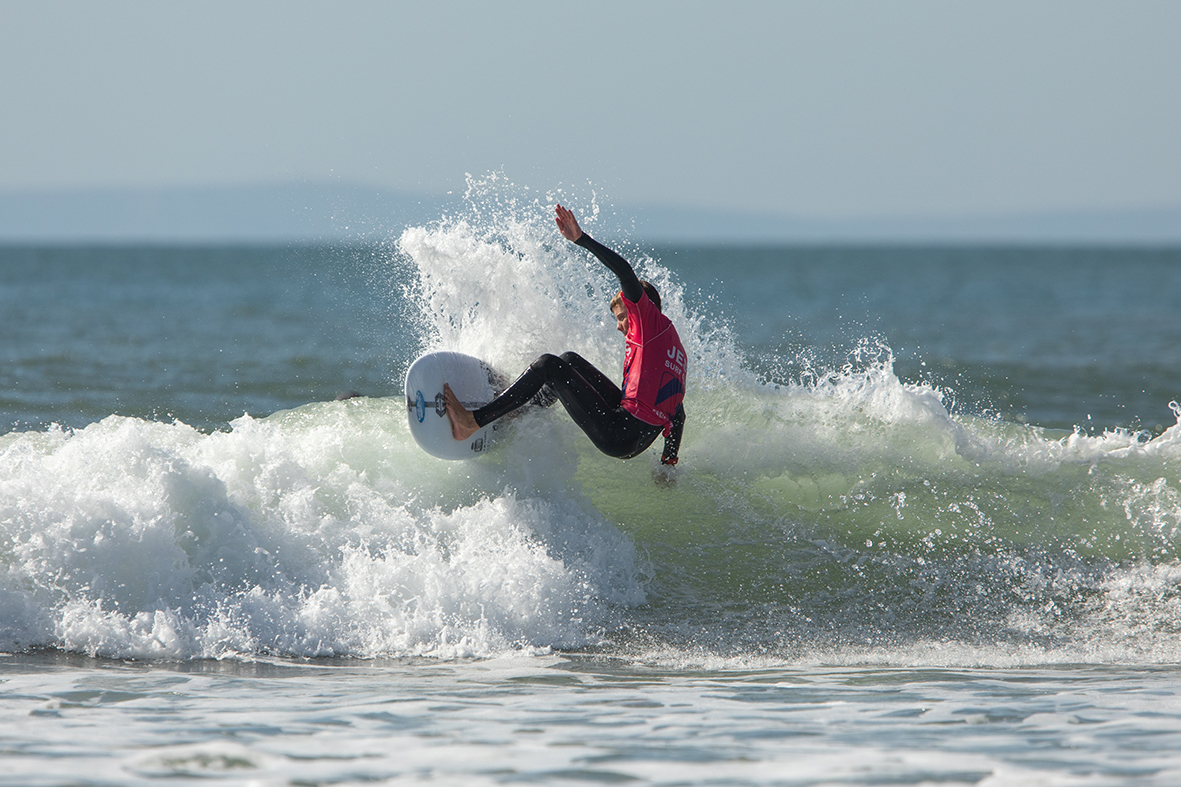 The next in the Jesus Surf Series will be the 12th Jesus Longboard Classic, which will be held at Polzeath (North Cornwall) over the weekend of 12 – 13 October  with great hospitality from the Tubestation. The registration portal is now open http://www.christiansurfers.co.uk/register/JLC19/
For any further information on the work of Christian Surfers UK log onto www.christiansurfers.co.uk or contact phil@christiansurfers.co.uk