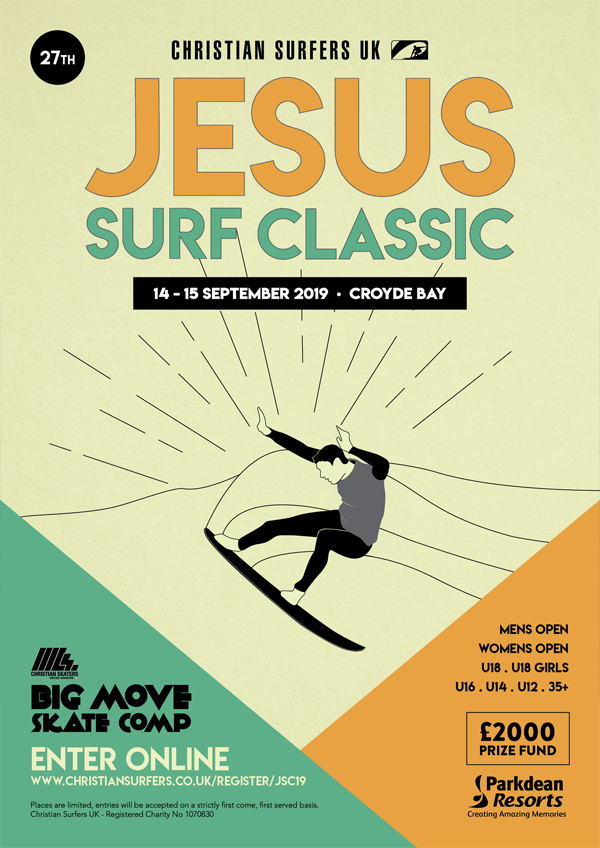 We are pleased to announce that online entry to the 2019 Jesus Surf Classic is now open!
The Jesus Surf Classic has become one of the biggest and most popular surf contests on the calendar and this is the 27th year of running the contest. The contest in run by Christian Surfers UK and could not be possible with out the commitment of the CS volunteers.
As well as the contest, made up of eight categories, Men's Open, Women's Open, U18, U18 Women, U16, U14 and U12, there will be a skatepark and Big Move skate comp, weather permitting, BBQ, refreshments, music and more.
In the past few years categories have been over subscribed so we advise you to get your entries in early. To enter just go to www.christiansurfers.co.uk/register/jsc19