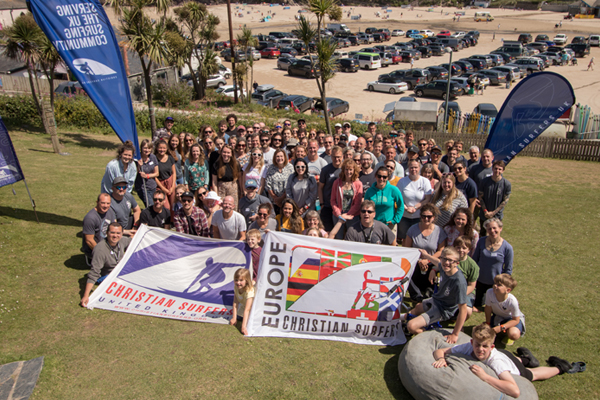 Hope everyone is well and you got back safely from the Gathering. What a fantastic weekend we had in Polzeath for the 2019 Christian Surfers UK National Gathering. It's always great to catch up with everyone from around the country and to see the crew over from Holland.
One of the highlights of the weekend for me (Phil) was Saturday evening, starting with an amazing meal from the Taco Boys before an evening of celebration and entertainment looking back over what God has done during the last 25 years. The conclusion with a ceremonial tree planting in the Tubestation grounds before some thought-provoking words from Dave Matthews whilst looking out to the sea, was again pretty powerful.
Food was amazing as ever and big congratulations to CS Holland for picking up the Group of the Year award and Jess Foy on receiving the Chris Scott Memorial Trophy for her dedicated work to CSUK. These elements, combined with the chance to celebrate 25 years in leadership of David Matthews, Mike Scott and Phil Williams, truly made it a weekend to rejoice.
Looking forward to next year's 26th Gathering!