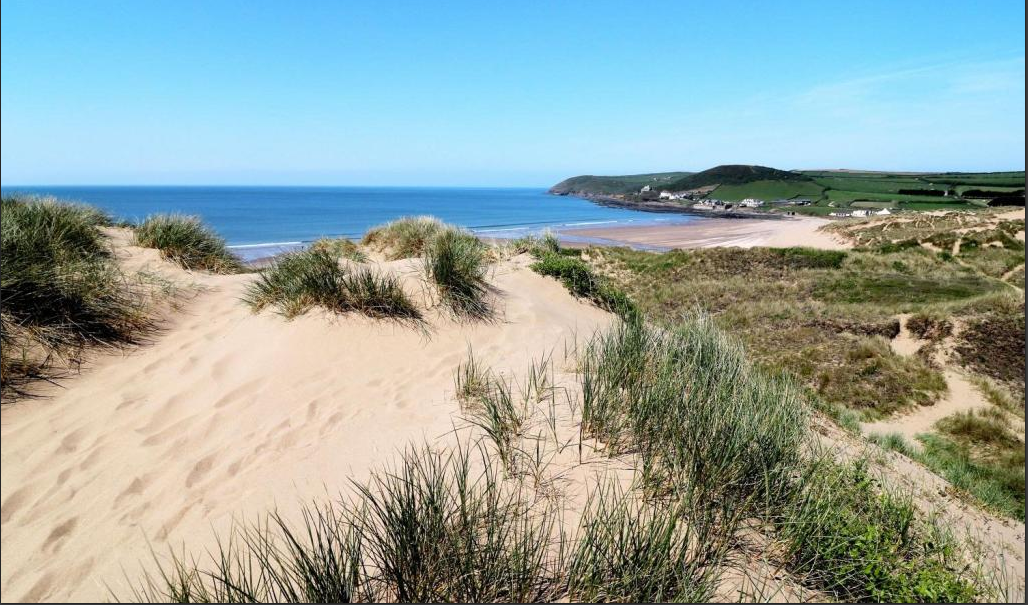 INTRODUCTION
Dear friends, members, supporters and prayer warriors of Christian Surfers, I would really appreciate you taking time out to read this paper.
I think that in my 25+ years of running Christian Surfers, this is one of the most important discussion documents we have published. It may take us into uncharted territory or this potential project could be over very quickly. Ultimately, God is in charge!!
The Board of Trustees of Christian Surfers UK would be indebted if you would reflect on this opportunity and pray into it.
We would welcome anything that you feel you could add to the discussion so please don't hesitate to contact me at phil@christiansurfers.co.uk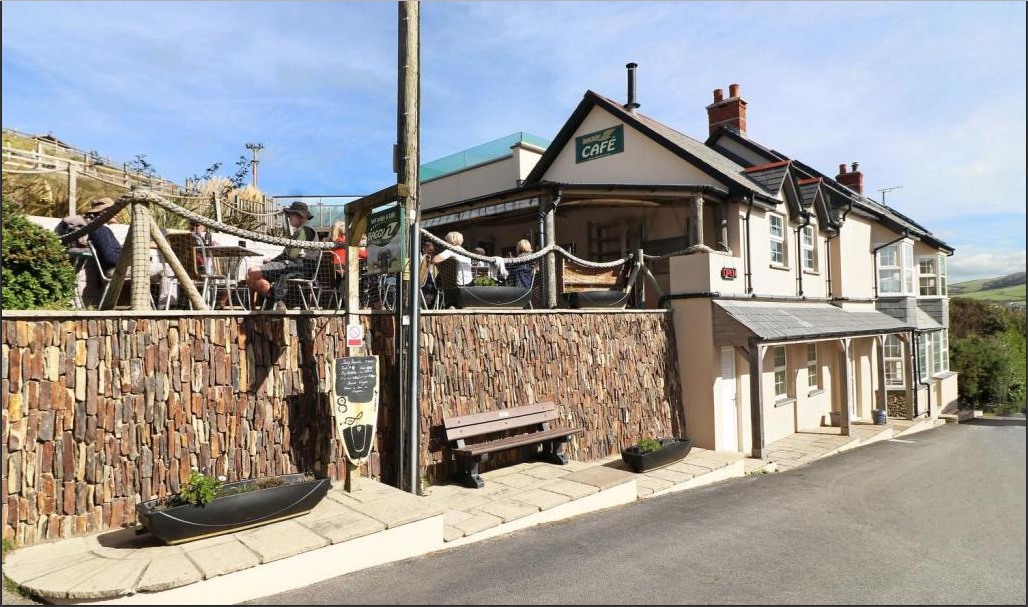 I HAVE A DREAM
You will all be familiar with the famous words uttered by the great Martin Luther King, I have a dream…
There may also have been times when those words have seemed relevant in your own life circumstances or those of your family, friends, community, church or other initiatives, projects or groups with which you have been involved.
Over the last 25+ years of leading Christian Surfers one of our long-term goals for Christian Surfers has been to have a physical base or HQ facility in the UK. Ideally that base would be close to the sea, situated at a significant surfing location and have plenty of space to facilitate numerous roles.
The rationale for a base has remained fairly consistent in our thoughts over the years. The core vision would involve:
A community hub
A safe and welcoming place of friendship, support and hospitality that is intertwined with the local surfing community, which acts as a flagship location and a natural example of surf ministry in the community.
Accommodation
To be able to offer accommodation which raises finances, particularly in the summer, and perhaps training courses or retreat space which CS and other partner organisations could use.
Training Base
Investing in our members and leaders is critical for the long-term health of a mission organisation such as ours. To have a location that would be available throughout the year for courses from as short as one day through to, perhaps, three or four-month discipleship training courses would be invaluable. If the location is a key surfing spot, then we believe this would also be available for many external bookings.
All of the above could potentially put the mission on another level of development. If managed well, it would also be a way of sustaining and increasing the finances of CSUK.
There are many, many more ideas that have been shared over the years. This paper, however, seeks to share something of the dream. If you look at other examples of bases that Christian Surfers have established globally, then these have become game changers in those countries.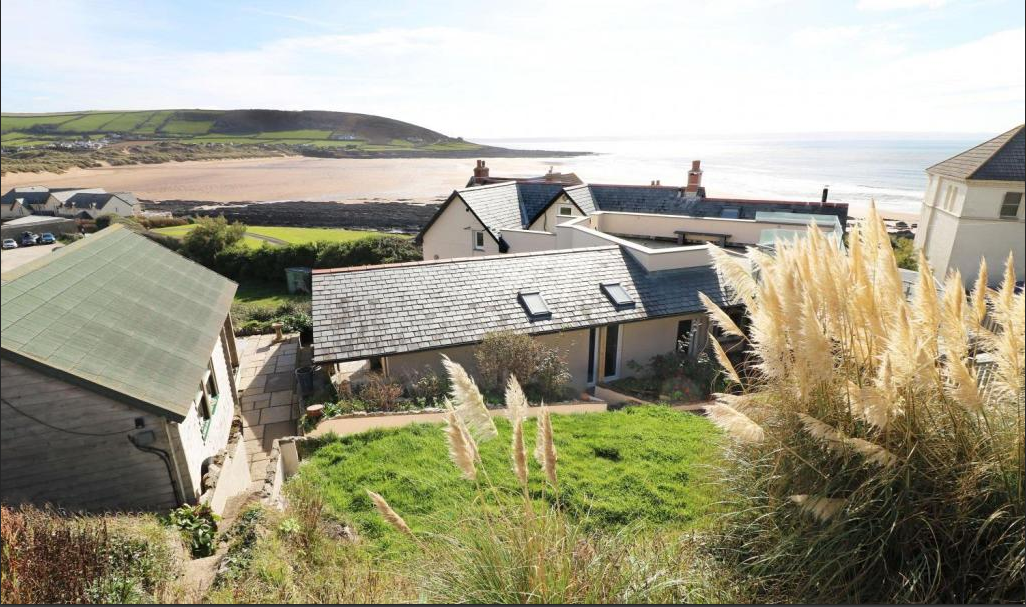 THE SPECIFICS
The huge question has always been when and how do we start moving forward with this dream?
Over the years, the staff and trustees' teams have spoken about many potential sites, locations, buildings and partnerships. Some of these were explored for quite a while,without ever actually proving to be the right solution.
An opportunity has now become available which privately a number of us have been thinking and praying about. Out of the blue, I also received a phone call from somebody whom we totally respect who had a strong feeling that we should be praying around it.
The following morning, after a restless night, I read my UCB bible notes which I attach: it is all about dreams and seeing the dream through https://www.ucb.co.uk/word-for-today/24682
So, where on earth could we find a building such as this? As many of you know, in the last week or so, Baggy Lodge, Croyde Bay has officially been put on the market.
Many of our members know of this building, indeed, many have stayed there and it has hosted a number of CSUK leaders' weekends. It has been built to a very high specification and ticks so many of the boxes for a base for Christian Surfers UK. It has a business model already set up which includes the potential to continue with a cafe and accommodation.
The estate agent's description summarises:
"An Immaculately Presented 6 Bedroom, 7 Bathroom Home with Incredible Views of Croyde Beach. Due to Its Close Proximity on The Approach to Baggy Point National Trust Ground. Extensive Terraced Raised Gardens with Summer Houses from Where You Can Appreciate Panoramic Views of Croyde Beach & The Surrounding Countryside. Large Sun Terrace, Large Garage That Can Accommodate A Number of Vehicles. This Is an Incredible Opportunity in A Fantastic Location and The Property Has Been Finished to A Very High Standard. Baggy Lodge Has Previously Operated as A Luxury B&B with Additional Dormitory Style Bunk Rooms Accommodation, Cafe with Indoor & Outdoor Seating Areas, Surf Hire & A 1 Bedroom Flat. Figures of Previous Income Are Available Upon Request for Guidance Only, As This Property Is Not Being Marketed as A Business"
Even Carve, the leading UK surfing magazine mentioned it in its latest newshttps://www.carvemag.com/2019/01/the-iconic-baggy-lodge-croyde-is-up-for-sale/
So, what is the drawback I hear you all say? Well a building like this is not cheap and the estate agent is currently looking for offers of around £1.6m – see link here
"Completely bonkers", I hear you say and indeed that was my first, second and third thought: however ,on reflection, why limit something that God may be in?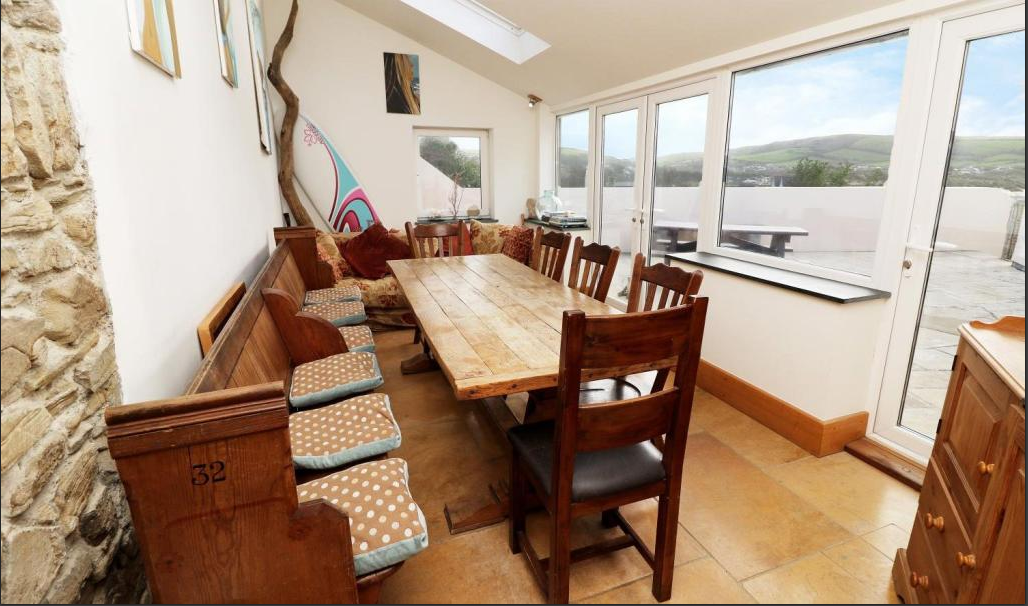 WHAT NEXT?
At this stage all I am asking for is for you to: read this note; to pray about the contents; consider it and provide any initial feedback to myself phil@christiansurfers.co.uk as soon as possible.
Raising funds of this magnitude seems completely impossible and, as I write this, I have no idea if this is the right project. Equally, I am very aware that the premises could be sold very swiftly. I strongly believe God is prompting us to throw the idea out to our incredible networks and see what happens.
We have many people who understand finances and the property market and we also have some people who may have access to funds or know of grant funding organisations that may consider this as an exciting project.
At this stage we are completely open to fundraising ideas which could include: donations; interest-free loans; long-term low-interest loans which could be paid back over a number of years etc. Who knows? But, God does.
As a leadership team we are focused on ensuring that this project, if it begins to progress, will not divert us from the traditional CS national ministry which is so key and needs to be delivered throughout 2019.
We are also aware that a project like this would need people to run the cafe and accommodation and potentially live at the premises in order to facilitate that. Once again we have no ideas, plans or solutions as to who and how that would happen: what we do have is a blank canvas.
All of those details would need to be worked through; however, this idea has not left me for the last week or so. The phone call I had as well as the UCB notes made me begin to take the dream seriously.
When I shared the idea, vision and dream with the staff and trustees everyone felt strongly that we should give our network an opportunity to think, consider, pray, and respond, hence this document you all.
A few comments received from trustees of CSUK included:
"At church on Sunday I had the phrase 'five gold rings' and felt God highlighting input, support and finances would come from multiple places."
"If it is an impossible dream then God will get the full glory if it comes to pass."
"Love it, totally up for it although I haven't got £1.5 million."
Thank you in advance
Phil Williams (on behalf of the trustees and staff team of Christian Surfers UK
PS I'm not stressed about this. If suddenly the property is sold in the next few weeks then obviously it is not for us. However, I think it would be wrong after years of praying, dreaming and thinking that we should not at least throw it out there and see what response we get.