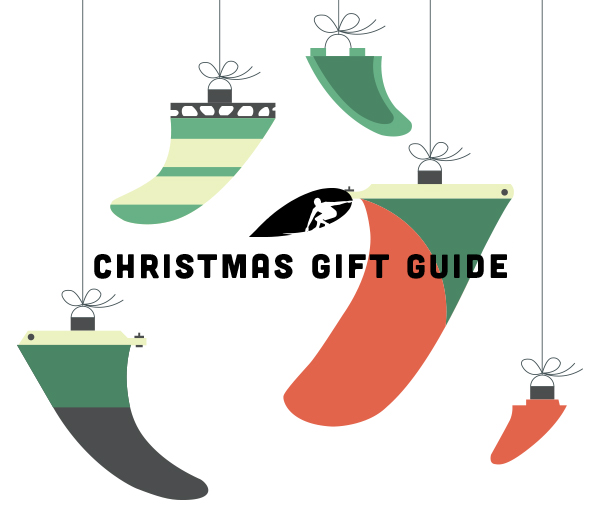 The focus of our products in 2018 has been, wherever possible, to create quality items using recycled or reusable products. From the brand new Christmas cards printed on recycled pulp to the bamboo coffee cups made in partnership with Ecoffee Cup, we are working hard to bring our use of single use products and plastics to zero. In addition we have been working with The Cornish Surf Wax Company to offer surf wax in a CSUK branded reusable bag and of course the every popular CS Prayer Calendar.
Happy shopping and thanks for your support
CSUK Staff Team
---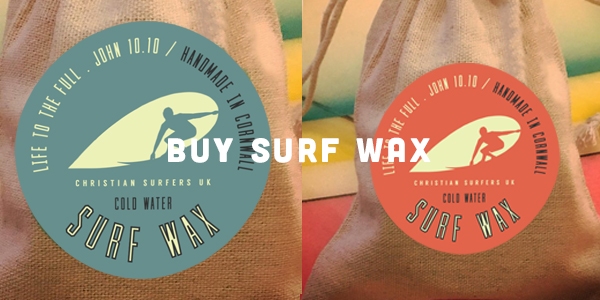 We have partnered with the Cornish Surf Wax Company to produce a CSUK branded surf wax in reusable tote bags. They are available in packs of 4 with the idea of having something to hand out in the car park.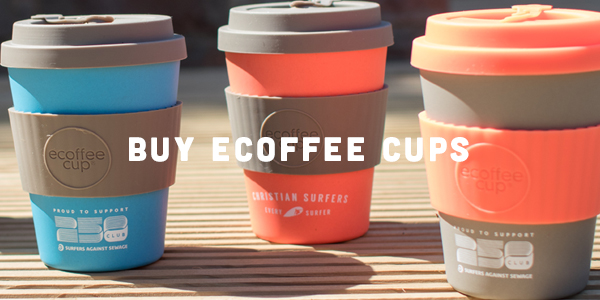 To highlight our new partnership with Surfers Against Sewage we partnered with Ecoffee Cup to produce these amazing bamboo coffee cups.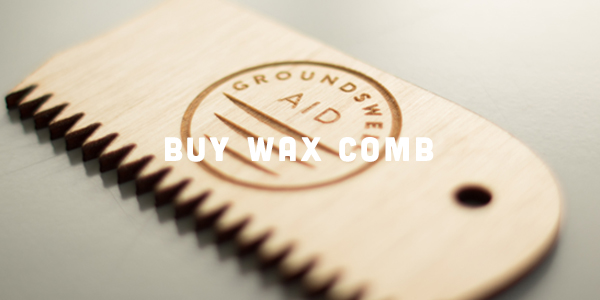 To support the Christian Surfers International run charity Groundswell Aid, we have these amazing wooden wax combs as well as Groundswell Aid tees.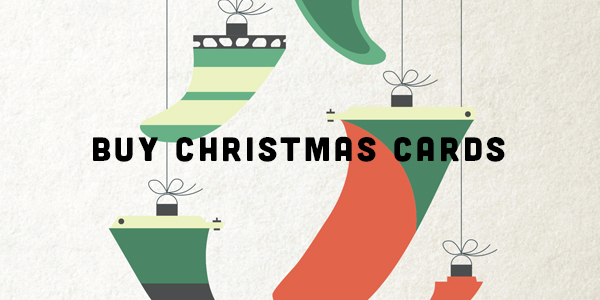 We have a brand new range of Christmas cards for this year. Available in packs of 10 for £5.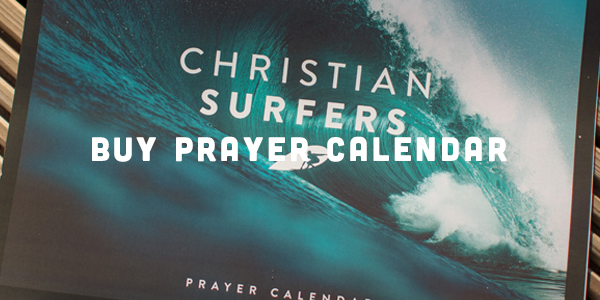 The ever popular Christian Surfers prayer calendar is now available, full of amazing photography and prayer points from the CS global community.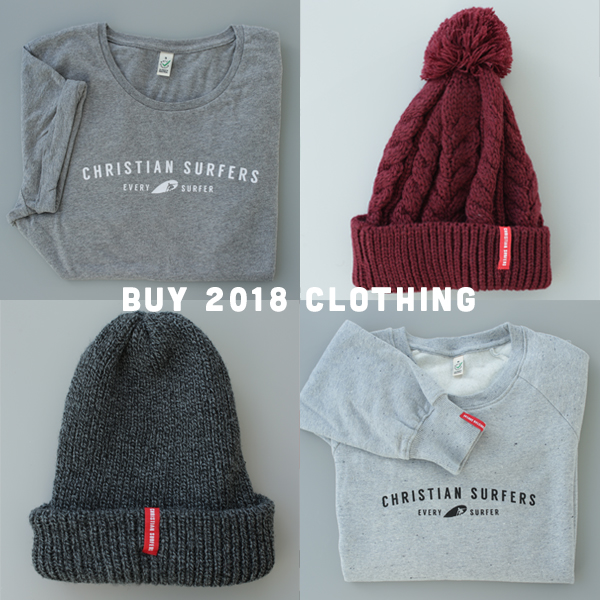 Our 2018 clothing range is produced with EarthPositive fabric which is made in manufacturing facilities powered by green renewable energy, from low-impact raw materials. The carbon footprint of EarthPositive products has been reduced by some 90% and the calculations certified under the PAS2050 standard.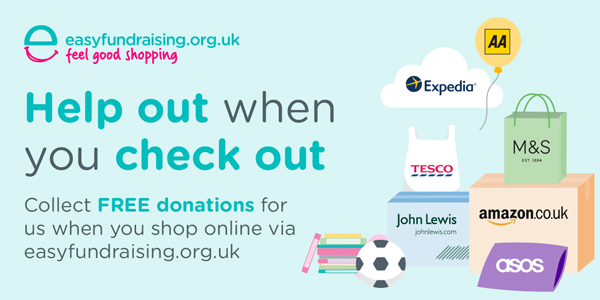 One of the easiest ways for you to help raise funds for Christian Surfers UK is to sign up to easyfundraising chose Christian Surfers UK as your chosen charity and every time you shop online CS will receive  a donation from the companies you are buying from.