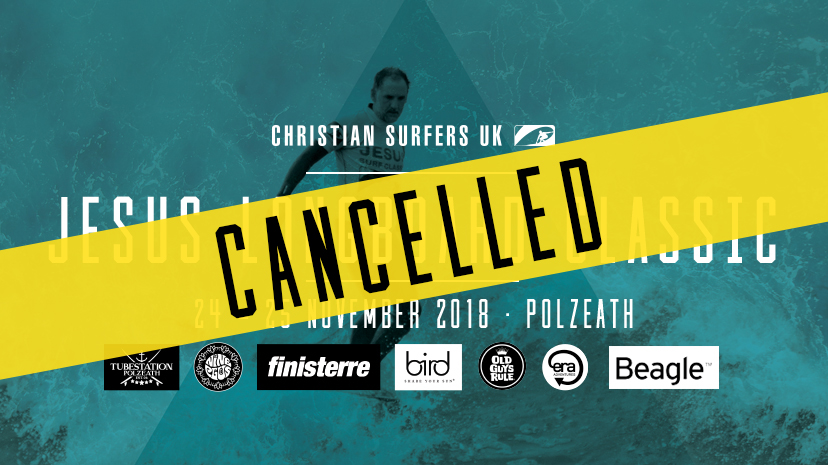 After many hours of deliberating, looking at charts and taking advice from one or two key people in the area, we have made the tough decision to CANCEL the Jesus Longboard Classic for 2018
With 35 heats (12 hours) to run and 80 competitors registered and, we believe, no contestable conditions on Saturday, the call, given today's forecast, is the only one we can make if we want to run the contest through. Whilst Sunday will no doubt have a small wave, it will also have strong offshore winds, and long swell period, so even if we ran 15 minute heats (which we would not want to do) the amount of waves surfed in each heat would be greatly reduced.
This event is all about celebrating the strength of community which the longboard community has, but it's also about showcasing the talents that you all have, and at this stage I do not think we could offer the conditions for this during the 24th & 25th. We have made this call now so that you can rearrange your weekend, and hopefully not incur wasted money travelling down, for competitors, CS volunteers from around the country as well as for the Tubestation who would be busy on the hospitality front.
Full refunds will obviously be given in the next couple of weeks, and the date for next year's event will be announced as soon as we have looked at tide tables and checked other events.
A tough call especially as we love this event, but we feel the right one in order not to devalue the Jesus Longboard Classic now in its 11th year. Thank you for all your support and hope to catch up in the water soon. A huge thanks to our sponsors and partners, Nineplus, Tubestation, Finisterre, Bird Sunglasses, Old Guys Rule, Beagle Media, Christian Surfers and Era Adventures and also to the British Longboard Union and Hotdoggers for their ongoing support
God Bless & thanks again
Phil Williams & the Jesus Surf Series Team