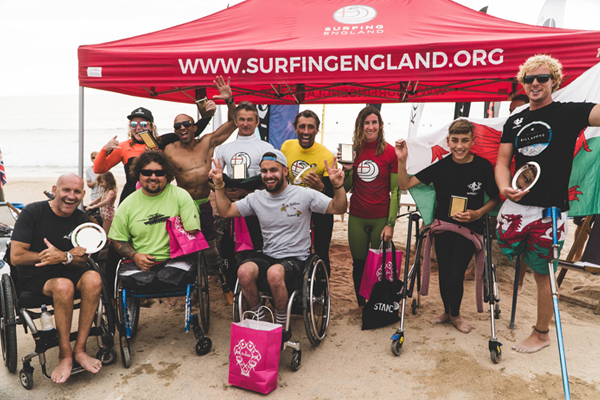 I have just returned from judging at my first ever Surfing England Adaptive Games, and I can honestly say I have not been so inspired for many, many years. So, what are the Adaptive Surfing Games? It is a surfing competition for those that others may consider to have disabilities but for many of the surfers involved they just regard it as life as normal.
Surfing England, with the support of so many sponsors including The Wave, Bristol, put together a fantastic day with training in the morning from Surfability (based in Caswell Bay, Wales) and then the contest, providing there were waves, was due to run throughout the afternoon.
It's fair to say that the surf forecast was looking pretty grim in the early part of the week, so at this stage I reached out to quite a number of the core CS team to ask for prayers for enough waves to run the event as surfers were travelling from as far afield as France and Jersey, as well as from throughout mainland Britain.
It was a privilege to be part of the judging panel for this but obviously for me this weekend was far more than just being part of the staff team. I helped set up on Friday evening followed by an overnight stay in the van at Fistral. Woke early in bright sunshine on Saturday, no one on the beach so had to go for my first sea swim without a wetsuit this year. Bracing but so worthwhile.
The training consisted of two elements: one, classroom based at the Carnmarth Hotel (big thanks to them), the second, a practical session on the beach, and around 30 representatives of surf schools and surf clubs attended this very informative and worthwhile morning. Part of the challenge with adaptive surfing is the confidence to get involved with the surfers themselves and this course was just a very brief insight into what Surfability normally run over three days.
It was particularly pleasing to see that even on Saturday morning small offshore waves were rolling through, and by the time the heats were underway the surf was definitely contestable and many people were amazed at where the freak swell had come from so, whatever you believe, I certainly felt it was a bit of a God given for an amazing bunch of people to play in. Judging was in four different categories  depending on classification, which ranged from visually impaired, to amputees, or those with mental health challenges. Every one of the surfers taking part was so positive about life and I don't think the word 'impossible' entered into their vocabulary. For many of them the event was not important, it was just getting together with like-minded surfers. That said however, once the finals began every one of those surfers was fiercely competitive. We were judging on Surfing England's new tablets which again made live scoring brilliant for all concerned.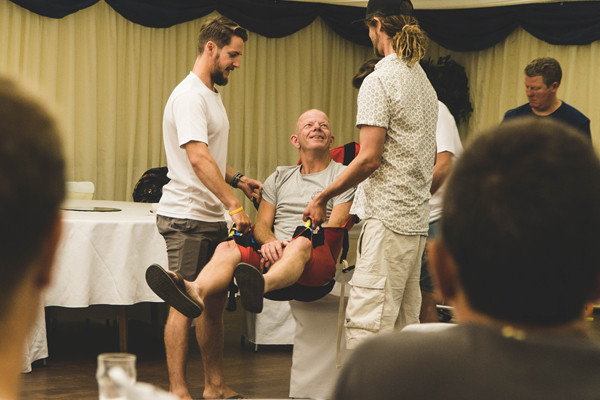 At around 6 PM the awards were handed out to an incredible community of stoked surfers, with great surf in the background, the sun shining and a fantastic team of helpers who were still buzzing from the experience. As you know the CS vision is for 'every surfer and every surfing community to be given the opportunity to know and follow Christ' and to me understanding and including the community of adaptive surfers is so important. Lots to think about… a huge thank you to Surfing England for giving me the chance to be involved, to God who I believed provided a great swell and to all the sponsors, supporters, volunteers and support people who came and gave themselves selflessly for this remarkable day.
Can't wait for the Games in 2019 although many of the surfers will be heading to the World Adaptive Surfing Games in California in December.
Phil Williams