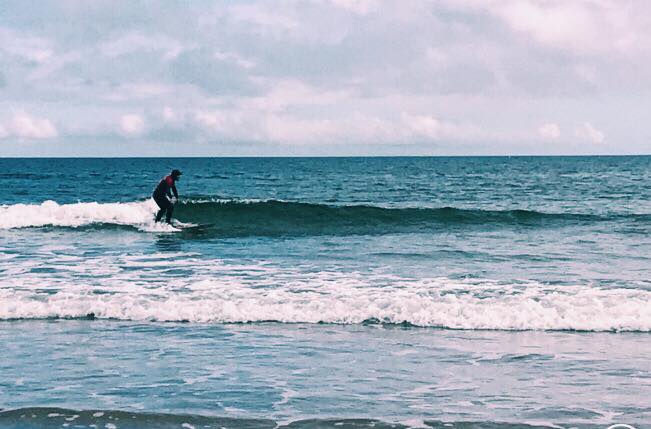 Four weeks on from the Scottish National Championships in Thurso, it was time to assemble the CS Scotland crew again to serve and surf at the Lowland Longboard Contest at Belhaven, Dunbar.  Now in its fifth year, this is billed as a very relaxed, inclusive and chilled comp. True to longboarding form, things kicked off slightly late in a laid back atmosphere as the grey early morning skies gave way to blue and the waves slowly began to build.
What unfolded was a perfect day of sunshine, mellow waves and community with hundreds watching some particularly stylish and soulful surfing. There were over 50 competitors hailing from across Scotland and as far afield as Spain and Holland. 84 entries were contested throughout the day including CS Scotland's Michael Kissack, Colin Rettie and Brian Allen all being up against one another in the same heat.  After praying before they paddled out they were grinning like Cheshire cats, calling each other into waves and doing their best to do so with enough style and prowess to impress the judges. Mike and Colin made it through to the quarter finals.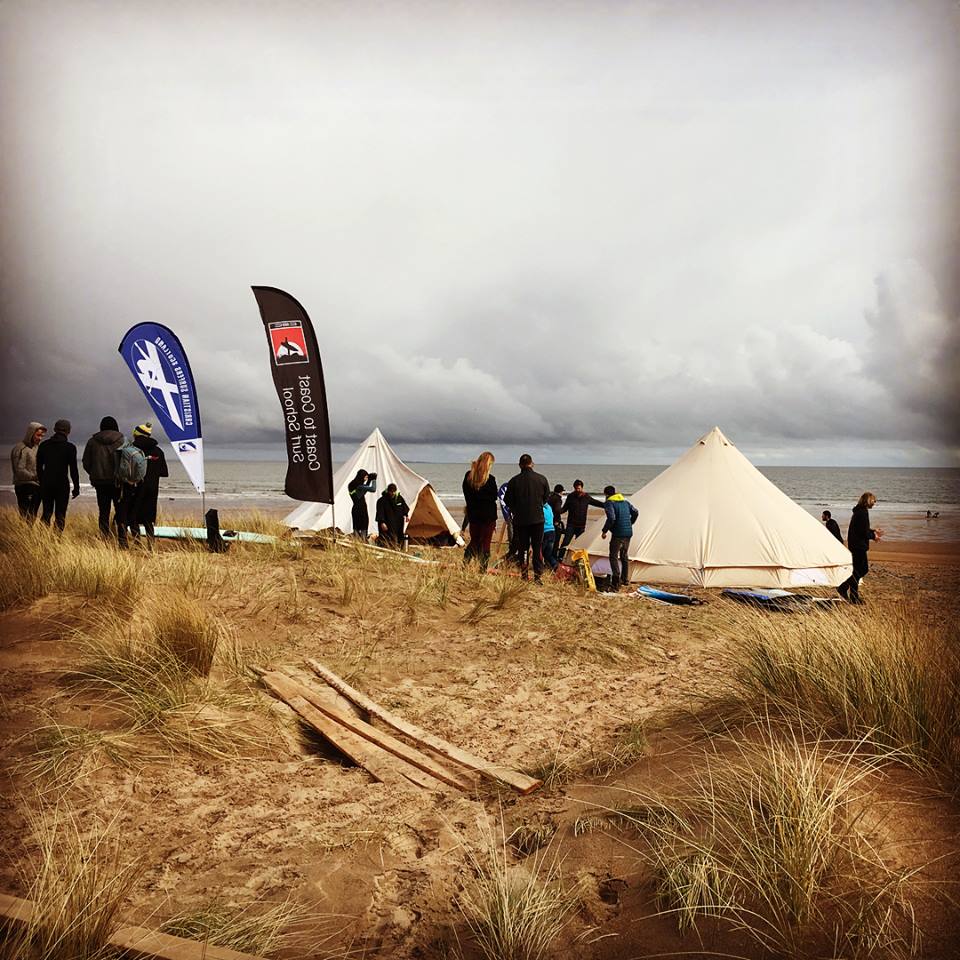 The CS crew and Discovery Church created the perfect base camp with bell tents, a stove, a beach fire and an amazing array of home baking, hot drinks and snacks for the judges, competitors and spectators.  It kept everyone fuelled up, hydrated and stoked throughout the day and offered the ideal place to chill and chat. There was loads of laughter and great conversations with so many friends old and new in this surf community we love so much.
The quality of Scottish surfing is on the up and up. Huge congratulations are due to Mikey Wimbledon Hall and Malcolm Todd who both made the Scottish National Team.  They will join Clover Christopherson, with all three set to compete in the European Junior Surf Competition in Portugal in July.  Clover won the women's longboard final, with Lisa Monteith taking second place (not bad for her first ever competitive surf contest!), Yvonne Huddart came third with Lorna Bruce and Emma Swanson placing fourth and fifth respectively. The men's Longboard was won by Cess Willems who relocated from the Netherlands to Scotland toward the end of last year. Two of the Christopherson brothers made the final cut with Tim ranking second and Sam fourth, either side of Jamie Marshall who placed 3rd.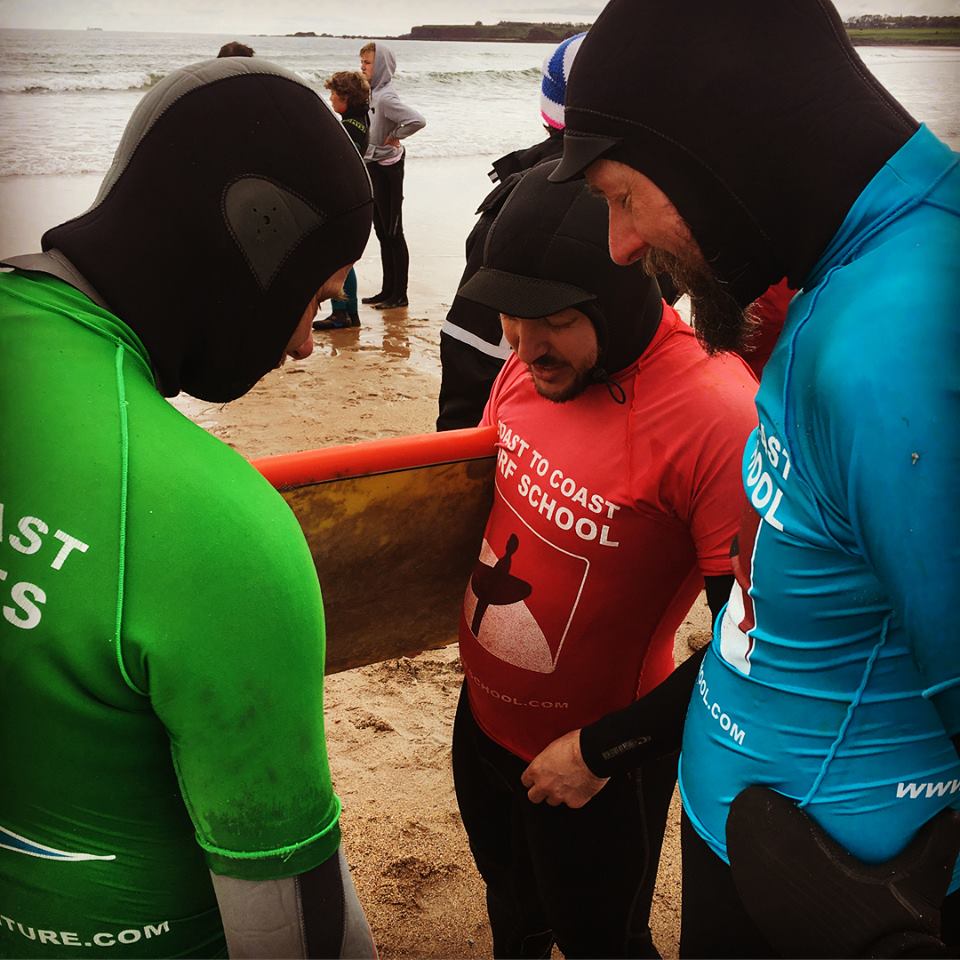 All in all, a beautiful day that showcased all that is wonderful about the mellower side of surfing.
Brian Allen