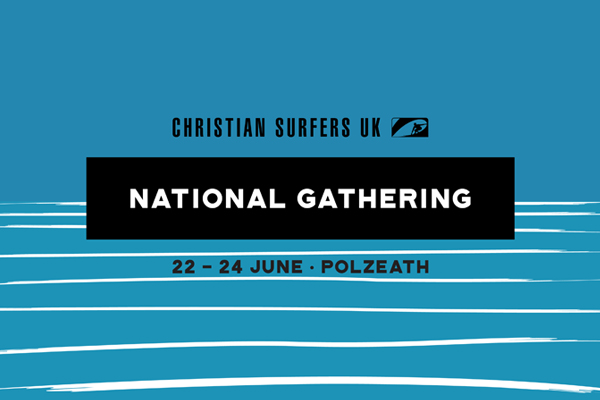 Dates for the CSUK National Gathering have been confirmed, keep an eye out for more details and how to register nearer the time.
This year will be the 24th Christian Surfers National Gathering, which will be held at the Tubestation in Polzeath.
The Christian Surfers UK National Gathering will be a great time for fun, food, fellowship, hearing from God's word and worshipping together; maybe even a surf! There will be inspirational stories about how surfers are reaching surfers with the Gospel, and news of the exciting plans for the year ahead, as well as looking back at some of the events of the previous year. We will also get to hear about what is happening in Christian Surfers across Europe and the rest of the world.
As Christian Surfers UK grows and develops, we are aware that our membership is changing too! With lots of families and young kids in tow we will be providing some form of children's activities on the Saturday morning to allow parents to enjoy the meetings, so everyone can get the most out of the weekend. We would love to see you and ALL of your family.
There will be more details to follow nearer the time but if you would like more information please contact Ali via ali@christiansurfers.co.uk
In the meantime you can check out last year's Gathering here.