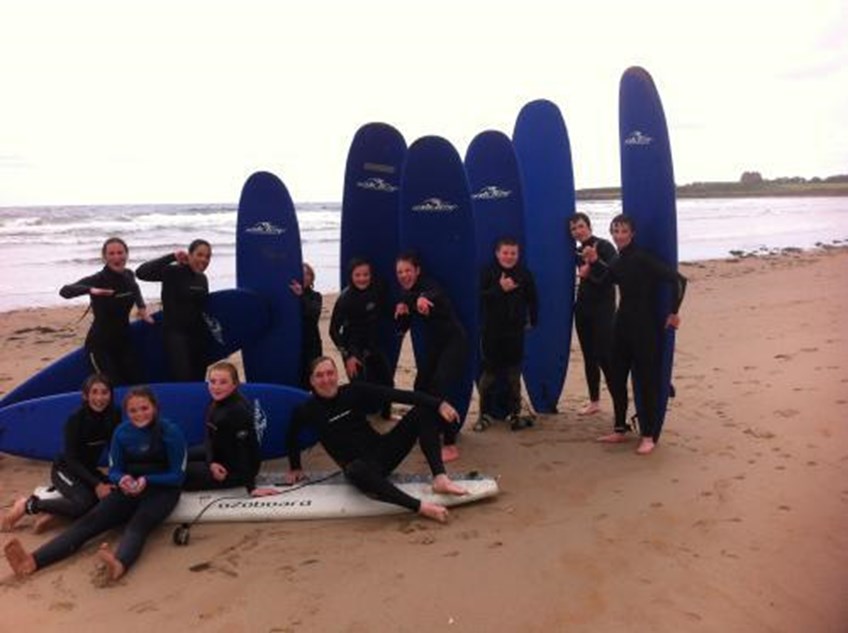 In July 2018 Christian Surfers Scotland will lead the fifth SUrf Camp as a collaboration between Scripture Union Scotland and CSUK. That may sound like a long way away, but there is so much preparation involved behind the scenes. Please pray for Brian and Vicky Allen as they lead this again and for Michael Kissack and Ruth Hutchison as our Assistant Team Leaders – we will spend the second weekend of January away at an Scripture Union training conference – to be equipped, inspired and that the Lord would grant us unity and vision for how to dream it all up again and what our theme should be this year.
SUrf Camp is a small but perfectly formed week of epic adventure and laid back fun. You don't need to be able to surf to come on this holiday, you just need to be up for having sand between your toes and a smile on your face.
There'll be top quality accredited surf instruction out on the wide open beaches of East Lothian each day. Back at site there will be plenty of time to experience what Scoughall has to offer, whether you love sliding down a zip wire, making beach art, exploring the Bible in creative ways, or watching some classic surf movies at night. You can hang out in the SUrf Camp prayer space, go for mini-pilgrimages in Davina the classic VW campervan and so much more. Whatever you choose to do during SUrf Camp you will definitely leave the week with amazing memories and a whole new bunch of best friends.
We are really stoked that there are now only 9 of the 24 places left – so if you are keen to be involved in this years SUrf Camp just go to the SU Holidays website for more details and how to book.