As with any contest and certainly one the size of the 25th Jesus Surf classic, we will not be making any official announcements until Thursday lunchtime, however at this stage it's fair to say we know there will be waves, and unless conditions deteriorate dramatically we plan to hold the event ON – this is just to help you in your planning, but official call will be made on Thursday.
Excited to see you at 8 AM on Saturday morning, were you'll be receiving your 25th anniversary JSC bundle. As part of this bundle competitors will be receiving a limited edition reusable cup as Christian Surfers UK aims to eliminate single use plastics from all our events. If you are at the contest you will receive a 20p discount off drinks if you have a reusable cup with you.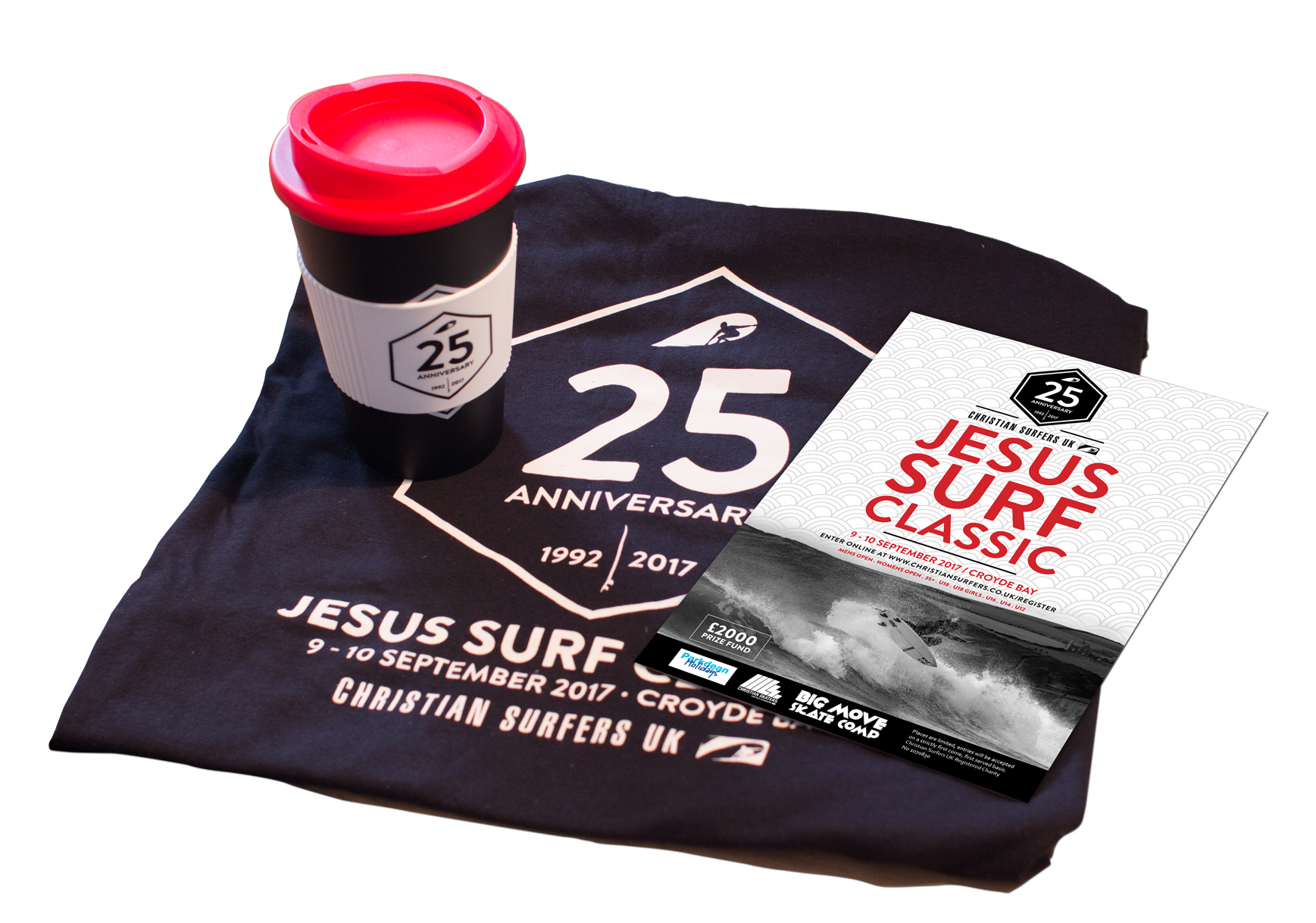 For all the latest calls on this years contest please join the 'Jesus Surf Classic CSUK' facebook group.
Phil Williams.
Jesus Surf Classic
Contest Director