CS Bristol Group Launched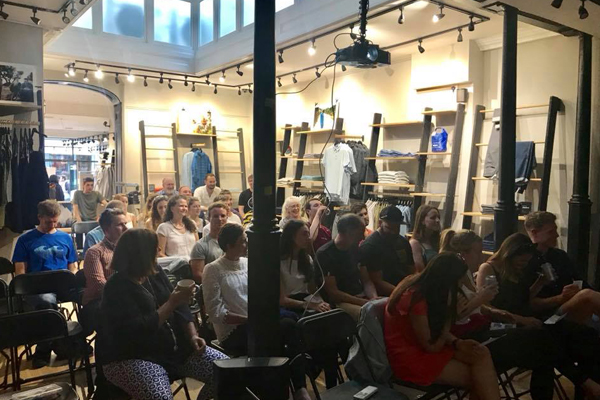 It was really encouraging to start the next chapter of the Christian Surfers Bristol group on 6 June. A huge thanks to Kai, Sam and Alaina Kerry as well as Lawrence Stafford and Tom for letting us host it at the fantastic Finisterre Bristol store. It was really encouraging to see 40+ people from across Bristol show up and hear about the work of Christian Surfers and how CS Bristol is going to be moving forward.
The next CS Bristol gathering will be on 4 July,  venue to be decided. If you want to get involved sign up at Christian Surfers Bristol facebook page. A big thank you to Chris Clark and Keifer for all your hard work in getting this off the ground.